Beyond Books: Sci-fi as a Form of Reflection
1 December 2020, 18:00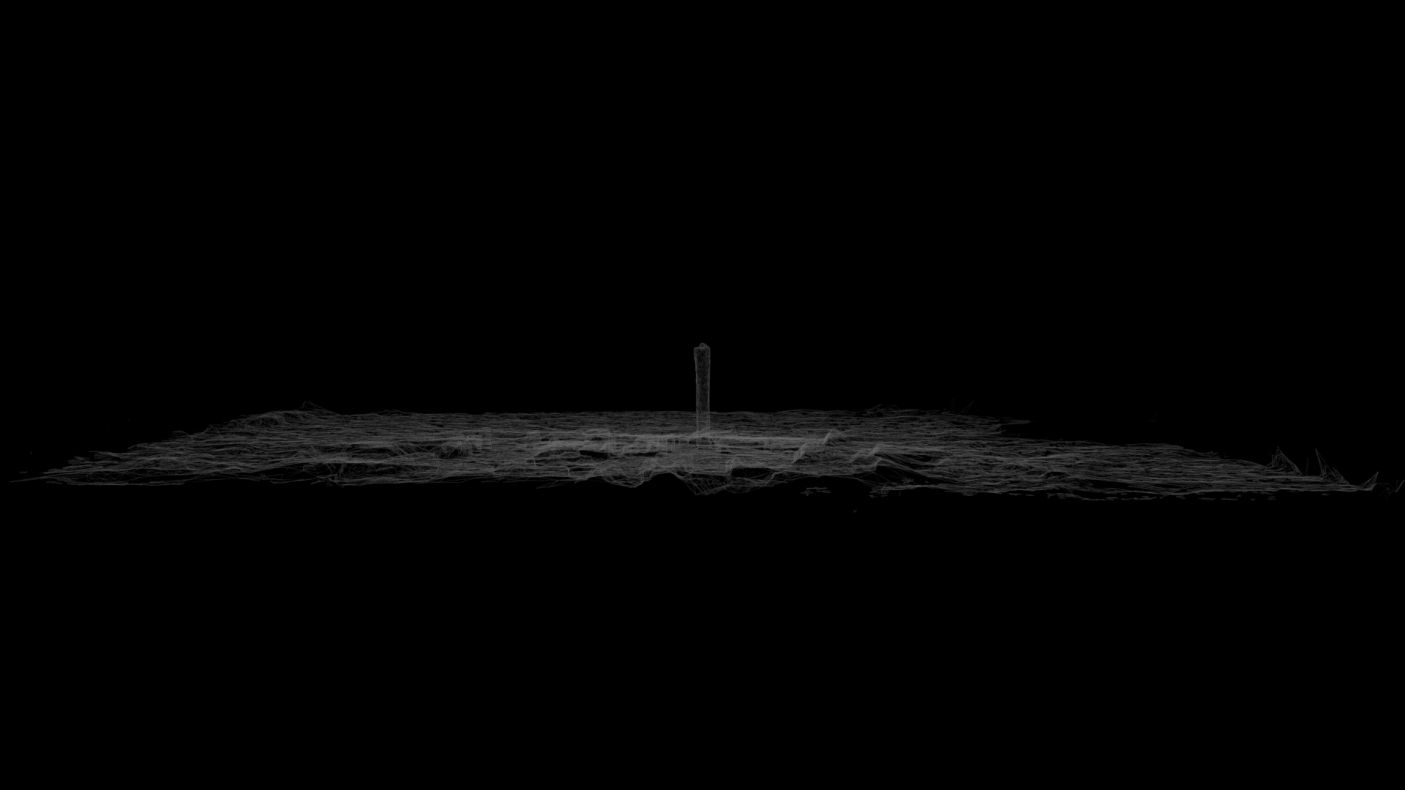 Beyond Books #1: Sci-fi as a form of reflection
Work-in-progress presentation by Lou Mouw
Tue 1 December 2020, 18:00, online
Before showing a raw cut of his new film, Lou Mouw will give a glimpse of the field research conducted during his residency at the Inter Arts Center in Malmö. He will touch upon sci-fi as a strategy to reflect on contemporary socio-economic questions and how to read the urban scape of a city as a form of archive of remains that managed to stay visible.
The outcome of his residency is a fictional short film circling around the ideological and physical transformation of the city of Malmö through the shift from its blue-collar traditions to its new forms of virtual real estate speculation. With a combination of 3d-generated animations, aesthetics of black and white analogue photography and a narrator's voice, it tries to give meaning to the decline of the Nordic Welfare state to a more free-market orientated society. In this, it takes direct inspiration from the film noir classic La Jetée as a way to use science-fiction as a mirror to reflect back contemporary tendencies in a world embedded in unlimited flows of global financial capital.
Important: To join, RSVP via mail to rsvp@indexfoundation.se
The presentation will be live-streamed on Twitch via https://www.twitch.tv/indexfoundation
—
Beyond Books is a series of online presentations that aims to give an understanding of possible strategies and interactions between artistic practices and the general field of research and its distributional systems. The series thereby poses the question of how artistic practices can be a tool for distribution of research and a hub of knowledge exchange, and how artistic practices are inspired by the outlets of research.
For the series, three artists have been invited. They present art works in different stages of becoming, therefore opening up to the complexity and entanglements of their artistic process.
The presentations orbit around contemporary socio-economic questions and endeavors, how art can be thought of as a possible tool of distribution for theory and other outputs of critical thought. The presentations will be live streamed from the exhibition Tracking Distribution that opens 27 November at Index and can therefore be seen as a distributional extension of the physical exhibition.
Participating artists are Isabella Solar Villaseca, Vibe Overgaard and Lou Mouw. Read more about the series here.
The series of events will be live streamed online on three consecutive Tuesdays: 1, 8, 15 December 2020. RSVP to rsvp@indexfoundation.se to receive the link for the event.
Series of events:

Beyond Books: Sci-fi as a Form of Reflection
Tue 1 December 2020, 18:00
Beyond Books: Dance as a Form of Resistance
Tue 8 December 2020, 18:00
Beyond Books: Manuscript on Accumulation
Tue 15 December 2020, 18:00