Beyond Books: Dance as a Form of Resistance
8 December 2020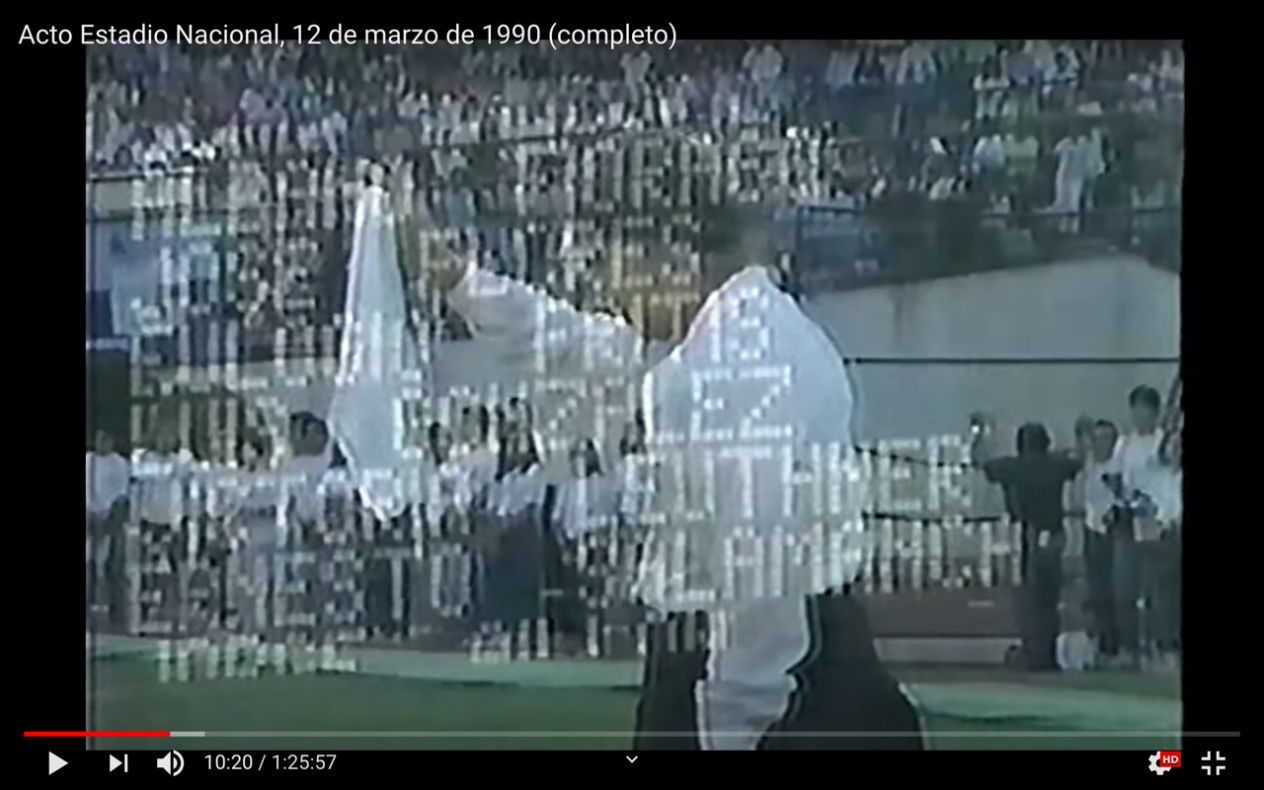 Beyond Books #2: Dance as a Form of Resistance
Work-in-progress presentation by Isabella Solar Villaseca
Tue 8 December 2020, 18:00, online
Isabella Solar Villaseca's project circles around the hostile past of the national Chilean dance Cueca. Appropriated by the Chilean dictatorship by making it the official national dance it was danced frequently during military parades. At the same time it was used as an act of protest by the women searching for the disappeared loved ones. It created an ambivalence around the dance since it had a strong peasant and working class connection – a connection that even survived its appropriation of the dictatorship. Being a part of the Chilean diaspora, Isabella Solar Villaseca tries to understand the way the diaspora dealt with their cultural history and how it developed outside of its native context. 

Presented here is a project that is still in the making. It will touch upon how to work with non-physical heritage and strategies of invisible protest, from acts of resistance to its pop-cultural impact.
Important: To join, RSVP via mail to rsvp@indexfoundation.se
The presentation will be live-streamed on Twitch via https://www.twitch.tv/indexfoundation
—
Beyond Books is a series of online presentations that aims to give an understanding of possible strategies and interactions between artistic practices and the general field of research and its distributional systems. The series thereby poses the question of how artistic practices can be a tool for distribution of research and a hub of knowledge exchange, and how artistic practices are inspired by the outlets of research.
For the series, three artists have been invited. They present art works in different stages of becoming, therefore opening up to the complexity and entanglements of their artistic process.
The presentations orbit around contemporary socio-economic questions and endeavors, how art can be thought of as a possible tool of distribution for theory and other outputs of critical thought. The presentations will be live streamed from the exhibition Tracking Distribution that opens 27 November at Index and can therefore be seen as a distributional extension of the physical exhibition.
Participating artists are Isabella Solar Villaseca, Vibe Overgaard and Lou Mouw. Read more about the series here.
The series of events will be live streamed online on three consecutive Tuesdays: 1, 8, 15 December 2020. RSVP to rsvp@indexfoundation.se to receive the link for the event.
Series of events:

Beyond Books: Sci-fi as a Form of Reflection
Tue 1 December 2020, 18:00
Beyond Books: Dance as a Form of Resistance
Tue 8 December 2020, 18:00
Beyond Books: Manuscript on Accumulation
Tue 15 December 2020, 18:00