Opening and concert: Catti Brandelius: MISS UNIVERSUM 1997-2005 (2023)
21 September 2023, 18:00–22:00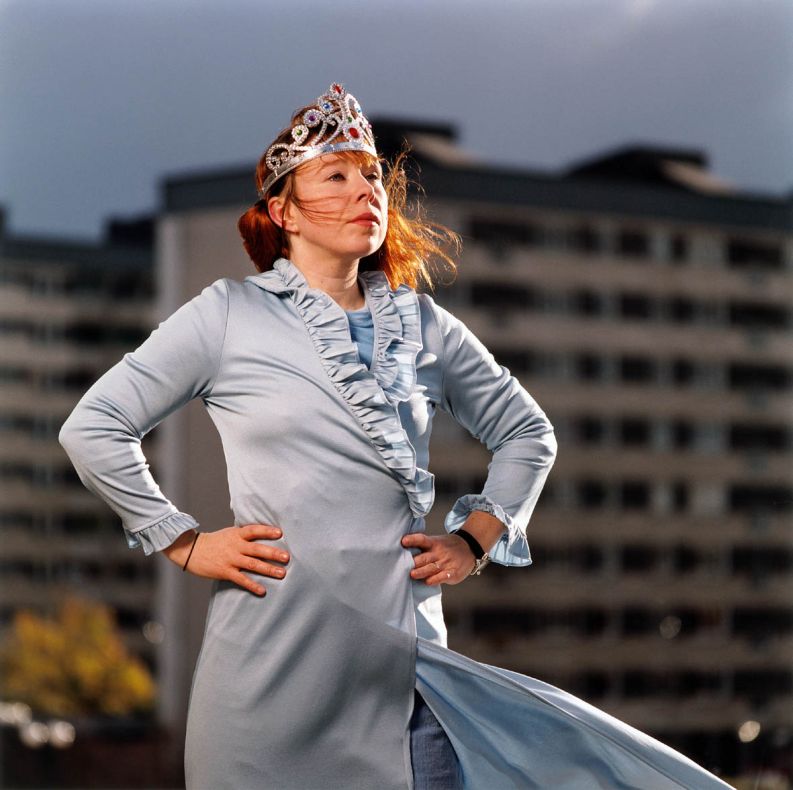 Welcome to the opening of the exhibition Catti Brandelius: MISS UNIVERSUM 1997-2005 (2023).

18:00 – Doors open
20:00 – Concert at Index by MISS UNIVERSUM (together with Mister Jonköping, Miss Kebab and Mister Dick)

From 1997 to 2005, Catti Brandelius – performing as her alter ego Miss Universum – produced films, pamphlets, poems, fanzines, events and songs with specific feminist content. Index presents an exhibition attending to the multiplicity of Brandelius' character from perspectives in 2023, inviting in a spectrum of voices and opinions from Katarina Bonnevier, Maryam Fanni, Anna Kinbom, Johan Lundin and Andria Nyberg Forshage.

With Miss Universum, Catti Brandelius merged feminist content – and its many layers – with an open and direct way of doing. Giving herself agency by proclaiming herself Miss Universe, Catti Brandelius questioned the preconceptions of the desired feminine body as a commodity, the economic system around beauty and the role of women in society.

From being one of the voices in the band Doktor Kosmos, Miss Universum decided to start her own musical career connecting the fields of pop, punk and indie with contemporary art. If Doktor Kosmos can be placed within the tradition and sphere of Swedish "progressive music", Miss Universum's sound can be understood as related to the international music arena from the end of the 90s, through her energy, punchy lyrics and a strong presence. Brandelius was touring with her band and, at the same time, working with artistic projects: Miss Universum could do a concert in Moscow and a guided tour at Moderna Museet observing – and criticizing – the collection for its voids and ways of presenting women.

The exhibition presents an exhaustive approach to what Miss Universum meant during the end of the 90s and the beginning of the 2000s, creating a documentary setting and a platform to observe the work from contemporary perspectives. Archive material, posters, objects, printed matter, media coverage and clothes share space with her films and a series of interviews with cultural practitioners observing Miss Universum today; the exhibition is understood almost as a series of items to be edited in multiple narratives and layers. Read more about the exhibition here.

The exhibition opening and the concert during the evening is part of September Sessions – A Contemporary Art Festival in Stockholm, an initiative by Index and Mint. Read more about the full program here.