Ramesch Daha: I AM HEALTHY, I CANNOT WRITE THIS LETTER MYSELF
7 February–29 March 2020
The title of this exhibition is taken from a letter, a special letter not to be forgotten. A person is writing with the aim to inform the reader about a physical condition, but with just these two short phrases it is possible to feel a contradiction: someone healthy but unable to write the letter, someone that wants to comfort and reassure the reader but, at the same time, smuggles a reason to be concerned. Let's zoom out.

History – History with a capital letter – is also related to family and personal documents. Ramesch Daha, born in Teheran in 1971, is an artist based in Vienna. Her artistic practice is related to historical situations and political fights. At her exhibition at Index, Daha presents the result of working four years with documents connected to a member of her family; documents showing imprisonment in Nazi concentration camps (Dachau, Buchenwald and Ravensbrück).

The letter mentioned above was written by Sigmund Klein from Dachau concentration camp in Nazi Germany on the 4th of December 1938. Sigmund Klein was the father of Ramesch Daha's stepfather. Sigmund Klein was writing to Maria Klein and their son Leopold. Mitzi (Maria Klein) answered all of the letters coming from the concentration camps, but her part of the communication is lost in history. What still remains today – Sigmund's letters and administrative documents – exists because the fragile side of a world conflict decided that it was important not to forget. It can be devastating for a family to secretly keep the traces from a structural massacre that lead to family members dying in concentration camps, for no other reason than simply being themselves. Probably, on a societal level it is more worrying that those responsible within the State immediately decided that Mitzi's voice wasn't something to be kept: we can see only one side of a dialogue, the other one is burned.

Prior to 1938, Sigmund and Maria met, became a couple and got married. They sent postcards to each other; Maria was working as a dressmaker and Sigmund was a tinsmith. The family – working class in Vienna – was quite poor. Sigmund had some tools from his Jewish ancestors (one of them a shoemaker), and was working for a company – Julius Meinl – that later also became the workplace for his son, Leopold. Maria worked from home. They did not live in the center of Vienna, but in district 17. Inflation grew and the political landscape became increasingly problematic. Sigmund lost his job for being a Jew and was taken to a concentration camp. With almost no economic possibilities, Maria tried to find a way to keep him alive (sending him money so he could pay the dentist at the concentration camp, for example) and was trying to gather the money to buy a dream ticket to leave Europe. It didn't happen. After the camp in Dachau, Sigmund Klein was sent to the concentration camp Buchenwald and later on to the concentration camp Ravensbrück where he was killed in 1942.

Ramesch Daha – the artist of this exhibition at Index – left Iran and another difficult political situation behind when she was 8 years old, to connect with the part of her family with roots in Vienna. There, she spent a lot of time with her grandparents, who had a shop in the city called Elektro Klein which sold televisions, toasters and many other things. The family Klein never talked about Sigmund and Maria, avoiding any possible conversations with a concluding sentence stating that Sigmund died young. Family silences, fear and protection. Leopold had a brown cardboard box with the label "mother, father" but Ramesch Daha got the instructions not to open it before his death because "the dark chapters" were there, as Leopold said. That box defines this exhibition. That box explains the silence. That box has been repeated, observed, painted and drawn by Ramesch Daha, that box became a book, paintings, sound, voices. That box is here in multiple complexities to be explained. Today, the dark chapters.

Ramesch Daha's work has been presented internationally in publications and solo and group exhibitions, including at the Austrian Cultural Forum, New York; Kunstpavillon Munich; Kunsthaus Vienna; and the Belvedere at 21er Haus, Vienna. Her works are represented in numerous art collections, including Albertina Vienna, Joanneum Graz, Kupferstichkabinett and the collections of the City of Vienna and the State of Lower Austria. Daha was the recipient of the Gmoser Prize of the Vienna Secession in 2015.

The programme related to Ramesch Daha's exhibition is realised in collaboration with Södertörn University, Stockholm Museum of Women's History (Kvinnohistoriska), and Goethe-Insitut.
We would like to thank the Austrian Embassy in Stockholm (Österrikes Ambassad Stockholm) for their support with the exhibition.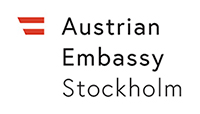 Exhibition Program

Postponed: Talk: Helene Larsson Pousette in conversation with Ramesch Daha
///This event has been postponed. We look forward to announcing a new date soon.///
Ramesch Daha and Helene Larsson Pousette come together to discuss the writing of history, focusing on the role and visibility of women. When history has been written, certain information has been considered irrelevant and the construction of the past has excluded many stories from the official narrative.
In the case of Maria and Sigmund Klein – presented in the exhibition by Ramesch Daha at Index Foundation – we can read his words but not hers; we must read between the lines to imagine and interpret the words of Maria. Sigmund was writing letters from inside three concentration camps in Nazi Germany and Maria was answering them. The letters from Sigmund were kept by his family, while the ones from Maria were destroyed in the camps. How to write a complete history when some parts have been systematically deleted? How to rewrite it to bring characters back?
The exhibition at Index, titled "I am healthy, I cannot write this letter myself" gives us the opportunity to talk about history, political positions and to present many strong women who have kept social structures alive with their indefatigable work and resistance.
This talk is organized as a collaboration between Index Foundation and Stockholms Kvinnohistoriska (Stockholm Museum of Women's History). Index Foundation has presented a series of solo exhibitions focusing on women artists, as a way to address and rebalance the historical gap that has led to the construction of a dominant male narrative within contemporary art history. Stockholms Kvinnohistoriska works as a museum dedicated to women's history, offering programs, practice and experiences outside of the traditional institutional forms.
Kathrin Becker in conversation with Ramesch Daha
The conversation has instead been recorded and made available as a podcast. Listen here
Ramesch Daha's work Unlimited History – Sigmund Klein is presented as part of the exhibition The Invented History at KINDL Centre for Contemporary Art in Berlin, (13 September 2020 – 21 February 2021). Ramesch Daha and Kathrin Becker reflect on east and west dynamics in politics and culture, considering specific cases of disruption. Their dialogue around contemporary situations against a historical backdrop contextualizes present day issues within a conversation about artistic positions, responsibility, and the connections between theory, politics and action.
Kathrin Becker is a curator and author based in Berlin. In February 2020, she was named the new Artistic Director of the KINDL – Center for Contemporary Art in Berlin.
This podcast with Ramesch Daha and Kathrin Becker has been made with generous support by Goethe-Institut in Sweden.
Image: Ramesch Daha, SIGMUND KLEIN, Blueprint collage on paper, 2019. 21cm x 29,7cm.