Workshop: A Printable Exhibition
17–19 June 2022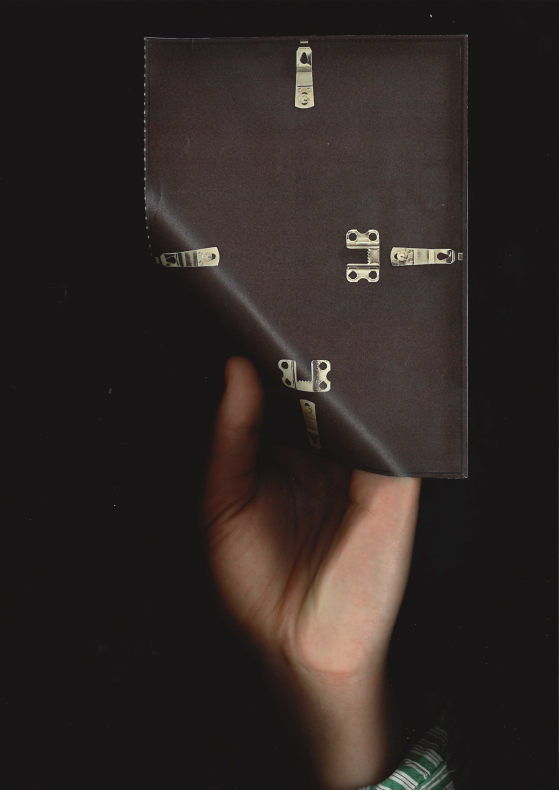 In this three-day workshop A Printable Exhibition, we will work on a publication that plays with the idea to translate the materiality of artworks (three-dimensional, printed, ephemeral, etc.) into 2D-formats. Primarily this will take form in pages of a zine that, with the use of a perforation tool, can later be torn out and re-exhibited in another context. The purpose of the workshop is to expand the borders of what printed matter – but also exhibition making in the most general sense – can be. We will test these possibilities by using methods such as scanning, copying, frottage, writing and sketching. The workshop revolves around concepts of circulation and distribution by making use of Index's proximity to a post office. The culmination of the workshop will, through the re-materialisation of A Printable Exhibition and its distribution via mail, take place as a separate event at the end of August.

The workshop will be made in conjunction with graphic designer and artist, Elina Birkehag, who will help us facilitate the design and layout of the material produced on-site.

The workshop sessions are on the following dates:

Fri 17 June, 15:00-18:00

Participants are asked to bring a copy of an artwork. (This can be either a copy or a file which we will print out on site.)

In the first session, we will look at previous examples of copy art/Xerox art and publishing as artistic practice. We will brainstorm ideas together and start producing content for our publication, trying out different methods to do so.

Sat 18 June, 13:00-16:00

Participants are asked to bring a domestic object which fits into their hand.

In the second session, we review the material produced in the first session and continue to develop the framework of our zine with a focus on the curation of A Printable Exhibition.

Sun 19 June, 13:00-16:00

Participants are asked to bring a publication.

The last session is about reflecting what has been produced yet and which contributions might still be missing, contemplating the possibilities for how to activate and present our Printable Exhibition.

The workshop is limited to 8 participants and will take place at Index on June 17 (15:00-18:00), June 18 and June 19 (both 13:00-16:00).
Interested participants need to RSVP in advance and please let us know on which day(s) you would like to participate.
RSVP via booking@indexfoundation.se

A Printable Exhibition is free of charge and all materials will be provided.

Sofia Priftis is interested in play and poetic interruptions of everyday life. She studied architecture at KTH Royal Institute of Technology, film at Stockholm University of the Arts and recently graduated with a Master's degree in Spatial Design at Konstfack, University of Arts, Crafts and Design.

Alina Rentsch recently graduated with a Master's degree in Fine Arts from Konstfack and mainly works with language, or more particularly with communication processes and structures of response. Interested in questions surrounding the distribution of text and the role of the reader, her artistic projects often materialize as text and textile works or as performative interactions.

The project takes place in the scope of The Octopus Programme, an educational programme that encourages artistic research and production-based collaborations across academies and art institutions. The Octopus Programme was initiated in 2019/2020 by University of Applied Arts Vienna and Kamel Lazaar Foundation in Tunis. Among eleven institutions, Index – The Swedish Contemporary Art Foundation is one of the partnering institutions together with Konstfack, University of Arts, Crafts and Design.