Video dialogues. From Catti Brandelius to Ana Esteve Reig, Lúa Coderch, Momu&NoES, Nuria Güell and Eli Cortiñas
29–30 October 2023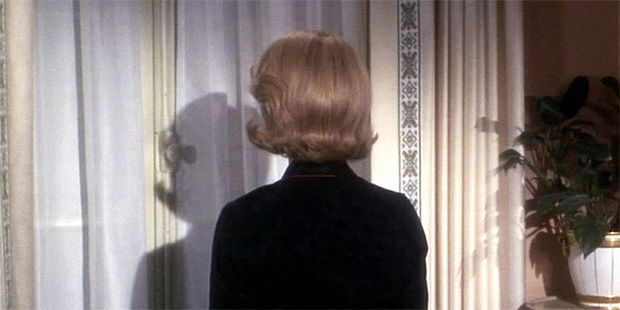 On 29 and 30 October, the exhibition Catti Brandelius: MISS UNIVERSUM will be the locus for a special video dialogue: the Spanish platform Playtime Audiovisuales (Natalia Piñuel and Enrique Piñuel) arrives at Index to place contemporary Spanish audiovisuals in dialogue with Catti Brandelius' work. Temporarily occupying the exhibition with five video pieces made by Ana Esteve Reig, Lúa Coderch, Momu&NoES, Nuria Güell and Eli Cortiñas that confront identity construction, feminism, institutional power relations, commodification of bodies and the representation of what is considered feminine in fictional narratives. Playtime Audiovisuales proposed these films after watching Catti Brandelius' work and considering her relevance for artistic contexts.
During these two days, a intergenerational and geographical dialogue takes place at Index, starting with the work by Catti Brandelius from the 90s and continuing with work by a selected group of Spanish artists working from another latitude and cultural context. Several forms of feminism and political struggles will be present at the same time.
Playtime Audiovisuales is a curatorial platform for production and presentation of audiovisual content, directed by Natalia Piñuel and Enrique Piñuel.
Program:
Sunday 29 October. (16:00 – 18:00)
16:00 Talk with Natalia Piñuel and Enrique Piñuel introducing the films
Monday 30 October (12:00 – 18:00)
The videos will be screened during the special opening hours
14:00 Introduction with Núria Güell about her work
With support by PICE programme (AC/E Acción Cultural Española) and the Spanish Embassy in Sweden.