The Sleepover Experiment
18–19 October 2019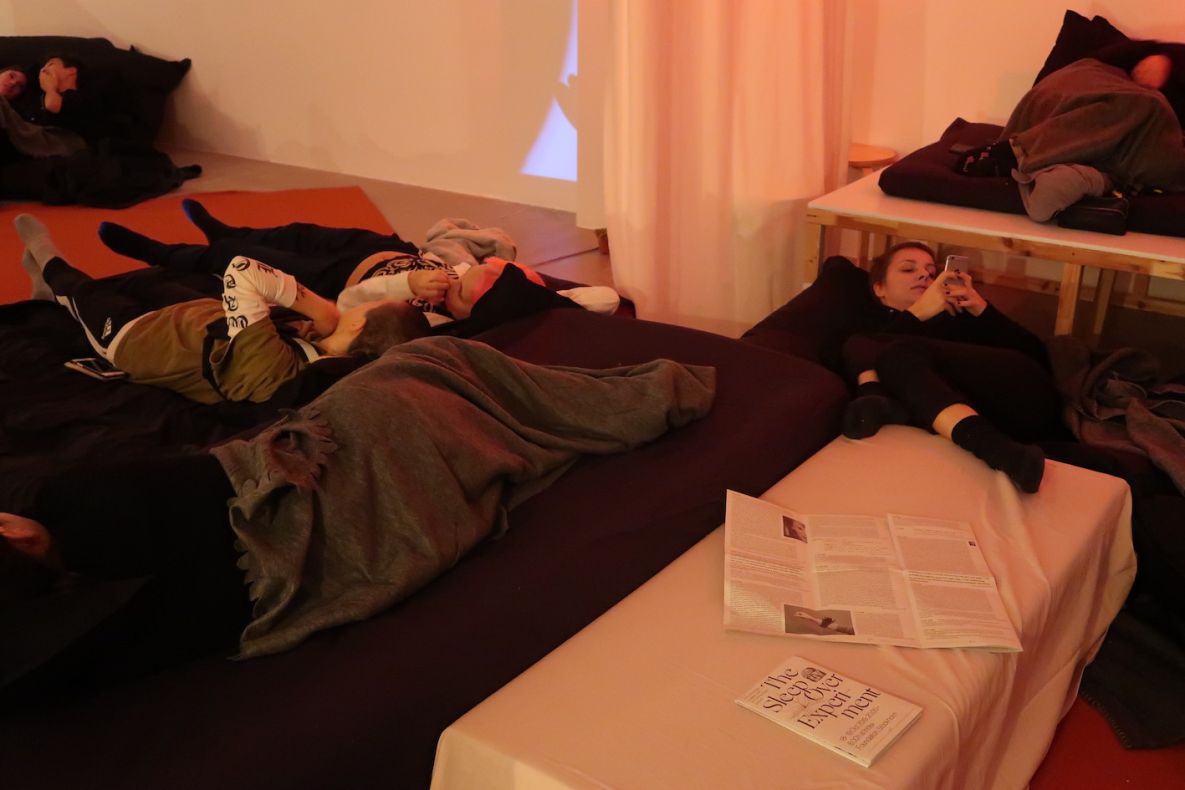 This one night exhibition takes place over the course of a single night to which 20 artists, researchers, writers and students are invited to participate in a series of openly choreographed acts, conversations, performances, sounds and moving images which aims to challenge the very notion of ourselves as autonomous and in control.
In the frame of this we are interested in shifting our attention away from the image as a form of representation, to the image as a material of psychic intensities and fields of individuation that enable communication not as a correct exchange of ideas and information, but rather as a clash of forces. By letting images, bodies and minds influence each other over the course of the night we search for temporary moments that allows social structures and identities to be fluid, paradoxical, and open, while at the same time producing an interrelated effect.
With films by Susan Hiller, Annika Larsson, John Smith, Lap-See Lam, Harun Farocki, Zbynek Baladrán
& Barbora Kleinhamplová, Lucien Castaing-Taylor & Véréna Paravel and The Otolith Group, as well as performances by JUCK and Augustin Maurs, and an unveiling of a ghost from Archive Conz.
This event is part of "Non-knowledge, Laughter and the Moving Image" artistic research project led by Annika Larsson. The project is funded by the Swedish Research Council and done in collaboration with The Royal Institute of Art in Stockholm and the HFBK – Hochschule für Bildende Künste Hamburg.