Seminar: Kajsa Dahlberg THE TIDAL ZONE – An intertidal imaginary and the possibilities for feral filmmaking.
2 December 2022, 13:00–16:00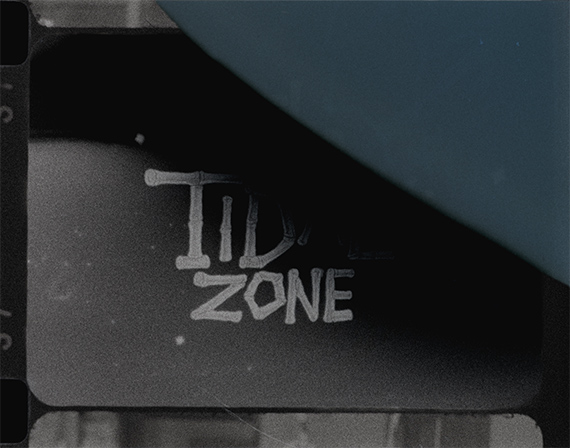 Index Foundation and the Royal Institute of Art invites the public to Kajsa Dahlberg's 80% PhD progression seminar The Tidal Zone – An intertidal imaginary and the possibilities for feral filmmaking. The event will be held at Index Foundation.
Registration for this event is required, contact Åsa Andersson, Research Officer: asa.andersson@kkh.se
Through her research, Kajsa Dahlberg is investigating how film – as a human-generated apparatus – is always also, in part, the product of the activity of agents other than ourselves – and specifically looking at the relationships between seaweed and the history of photography. Could acknowledging these connections hold the potential for drawing together, rather than divide, human and non-human realms? Evoking the works of Jean Epstein and Ulla Ryum, Kajsa Dahlberg hopes to engage in a discussion on the materiality of film and its capacities to hold a reciprocal relationship with the world. In her work, this includes an investigation into the ways in which bodies become registers of the environment. At what instances do our bodily intensities and sensitivities become strengths that help us to see the world as habitable and animate?
The seminar is a part of Kajsa Dahlberg's ongoing research project that she conducts as a doctoral candidate at the Royal Institute of Art in Stockholm. Included in the project are the works The Etna Epigraph (2022), The Spiral Dramaturgy (2019), It Is Not Even True That There Is Air Between Us (2022) and The Tidal Zone (2022) – all included in the exhibition at Index.
Respondents at the seminar are Katja Aglert, Artist and Professor, and Nina Lykke, Professor Emerita.
Language: English.
**********
Katja Aglert
Artist based in Stockholm with a transdisciplinary, often collaborative, artistic practice situated in feminist and more-than-human imaginaries. She has exhibited in venues such as Foundation Fiminco, Romanville, France (2021); Växjö konsthall (2019); Fotografiskt Center, Copenhagen, Denmark (2018); Biologiska museet, Stockholm (2016); Museum and Contemporary Art, Santiago, Chile (2015); Marabouparken (2014). Her work has been featured in journals and publications such as OEI Geografier #94/95 (2022); Karib: Nordic Journal for Caribbean Studies, Special Collection: Poetics of Space – Archipelagos and Wanderings (2021); Animal Places: Lively Cartographies of Human-Animal Relations (Routledge, 2019); and the monograph Winter Event–antifreeze (Art and Theory publishing, 2014). Katja Aglert is a Professor of Art at Tema Genus/Gender Studies at Linköping University, Sweden, and the artistic leader and co-director of The Seed Box – An Environmental Humanities Collaboratory.
Nina Lykke
Professor Emerita of Gender Studies at Linköping University, Sweden, and Adjunct Professor at Aarhus University, Denmark. She is also a poet and writer. For many years, she took part in the building up of Feminist Studies in Europe. She is Co-founder of the International Network for Queer Death Studies, and the International Network for ECOcritical and DECOlonial Research. Her current research focuses on queer death studies; material spirituality; death, dying and mourning in queerfeminist, posthuman and decolonial perspectives; intersectionality; and autophenomenographic and poetic writing. She has published extensively on these topics; her most recent book is Vibrant Death. A Posthuman Phenomenology of Mourning. London: Bloomsbury 2022.
Kajsa Dahlberg
Visual artist living in Oslo. She received her MFA at the Malmö Art Academy, Lund University, 1998-2003 and was a studio fellow at the Whitney Independent Study Program in New York, 2007-08. Kajsa Dahlberg's work has been shown in exhibitions at the Neuer Berliner Kunstverein, the Museum of Contemporary Art in Roskilde, CA2M Madrid, and Lunds Konsthall. Her contributions to museums and biennials include works for Moderna Museet, Stockholm; Malmö Art Museum; 8 Bienal do Mercosul; Manifesta 8; and GIBCA 2019. Kajsa Dahlberg is a PhD candidate at the Royal Institute of Art in collaboration with Lund University.
Main supervisor and moderator: Mara Lee Gerdén, writer and translator.
Second supervisor: Elke Marhöfer, artist and filmmaker.