Bookshop Situation Series: Release "Mjölkat" (Sanna Samuelson)
10 August 2023, 17:00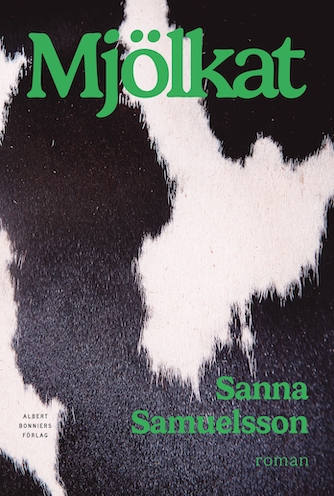 This bookrelease will be in held in Swedish
Kom och fira Sanna Samuelssons debutroman Mjölkat på Index! Kom och skåla för nio års mjölkning av denna text!
"En kille i klassen drog ett skämt om att vi drack mjölken direkt från spenen. Att vi levde på det viset. Som kalvar. Så såg jag mig själv sen. Mjölkstinn raglade jag in på bussen. Munnen fortfarande varm från spenen."
Ellen återvänder till bondgården där hon växte upp. Det är semestertider och de nya ägarna av barndomshemmet visar sig vara bortresta. Hon tar sig in i huset, bara för att se sig om, men så har hon stannat en natt och dagarna i huset blir fler. Vem kan egentligen säga att platsen inte är hennes?
Mjölkat kommer 11 augusti, 2023
LÄSNINGAR:
Donia Saleh
Hanna Johansson
Merima Dizdarević
Sarah Smith Ogunbona
Sanna Samuelsson
The Bookshop Situation Series at Index is based on events to present books, magazines, records and other artistic formats. The bookshop situation is a way to test content, to share it, to distribute it, offering situations to be part of a community of experimental producers and users.