Performance: David Maroto, Not All of Me Will Die
17 April 2021, 14:00–19:00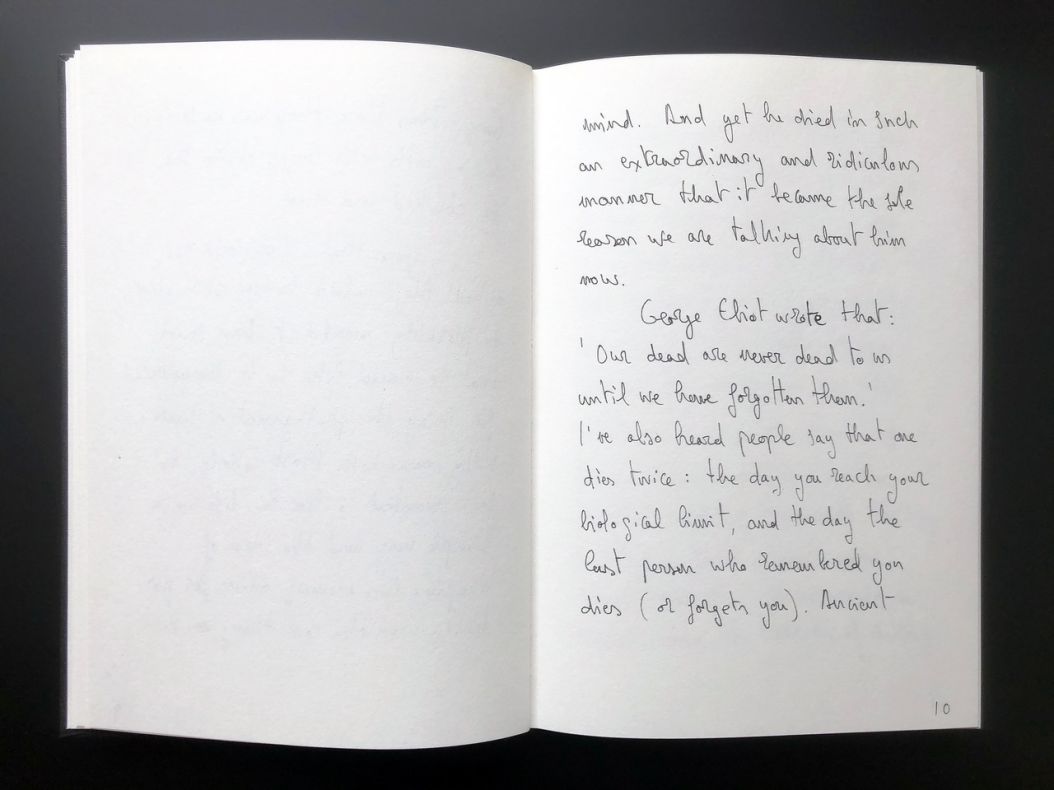 On occasion of their participation in the exhibition Editorial Thinking at Index, The Book Lovers (artist David Maroto and curator Joanna Zielińska) are putting together a performance program in relation to their ongoing research project on the artist's novel.

Sat 17 April, 14:00–19:00 (including breaks)
Not All of Me Will Die, performance by David Maroto

Not All of Me Will Die is David's latest novella, which reflects on memory, writing, and the desire of posterity. During this performance, David will dictate it to an audience. This 'oral novella' exists as an original manuscript that, after being dictated to the participants, becomes in this way published and distributed in as many copies as participants take part of the performance. At the end, each participant will have acquired their own handwritten copy, both unique and equal to the others at the same time. Each participant will receive a blank book to write in. If you wish to participate, please RSVP to rsvp@indexfoundation.se You can bring your favourite pen with you.

This project is possible thanks to the generous support of the Mondriaan Fund, through its contribution scheme 'Project Grants for Artists'.