Performance: Alva Willemark and Sybrig Dokter, Jellyfish
14 January 2022, 15:00–20:00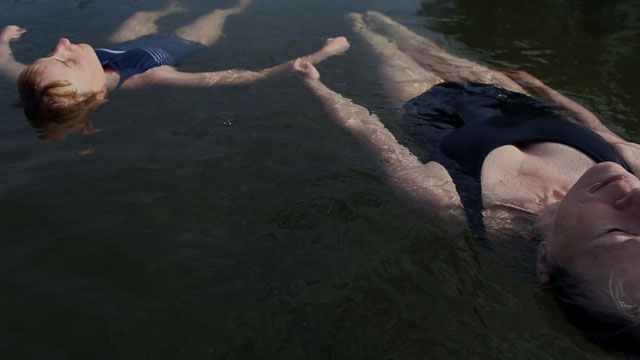 During the opening of the exhibition CAPABLE OF RETURNING HOME artist Alva Willemark and choreographer Sybrig Dokter will present their performance, Jellyfish, a movement construction for two people, horizontally floating, playing with rapprochement.

Jellyfish will be performed throughout the opening during one-hour intervals. Visitors are required to make a reservation through booking@indexfoundation.se. Please include name(s) and the time you will attend following the schedule below:

15:00–16:00
16:00–17:00
17:00–18:00
18:00–19:00 (Fully booked)
19:00–20:00 (Fully booked)

Alva Willemark (1988) investigates intimacy, trust and control exploring the body through performance, installation, text and video. Her work has been exhibited at the Cairo Biennale (Egypt); Weld (Stockholm, Sweden); SKF/Konstfrämjandet (Stockholm, Sweden); and Krupa Gallery (Wroclaw, Poland). Sybrig Dokter (1955) is a choreographer and performer that works with the layering of physical practices to do with synchronicity, mirror-neurons and proximity. Dokter's work has been presented in Hungary, Ukraine, Belarus and Sweden. Alva Willemark and Sybrig Dokter met through the project Flickor leker två och två.

Additional performances will be held on Friday 21 and the last day of the exhibition, Sunday, 30 January.