Opening: Linnea Hansander TRAGEDY (I can't live if living is without you)
19 May 2022, 16:00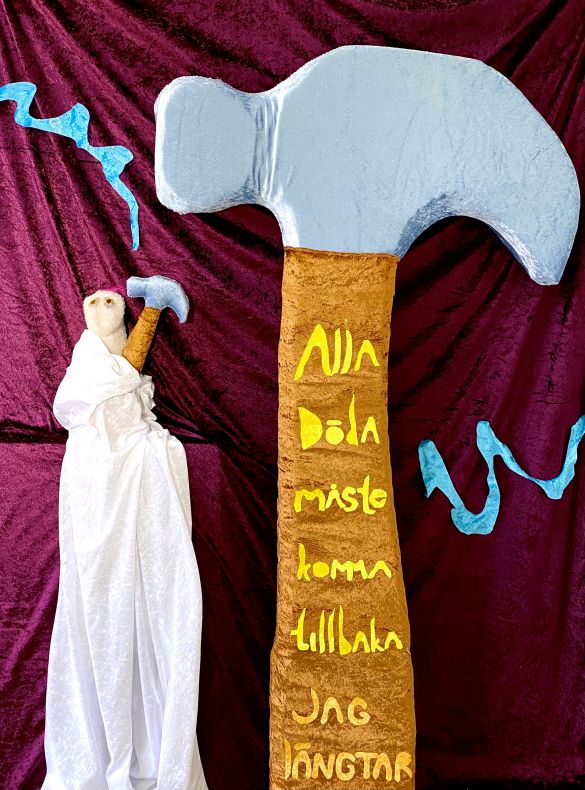 On Thur 19 May, two events will take place during the opening of Linnea Hansander's exhibition at Index, TRAGEDY (I can't live if living is without you). At 18:00, there will be an artist talk between Linnea Hansander and Index Director, Marti Manen. Later in the evening, the opening will conclude with "repeat karaoke" which is a unique process in Hansander's practice, and visitors are welcome to perform Mariah Carey's song "Without You" starting at 20:00.
Hansander looks to karaoke as a method for sharing a possibility for mourning and an alternative sense of loss and from this point of departure, various questions about mourning and loss also appear. The need for ritualistic behaviors has again and again been translated into bits and pieces of feelings. With the help of powerful ballads, broken sentences from popular music have become part of a general vocabulary connecting the personal and the societal, claiming a dramatic representation (including pathetic and hilarious moods that offer revolutionary options, generation after generation).
Linnea Hansander (1983, Sweden) received an MFA from Konstfack in 2018. Her practice includes artistic projects, curating, performance, definition of spaces, collaborative situations and a constant flow of interactions with many agents. She was a studio grant holder at IASPIS during 2022 and her work has been shown previously in Sweden (Gerleborgs Konsthall and Strindbergs Intima Teater). The exhibition at Index is her first important institutional solo show.