Online talk: Stockholm's Kvinnohistoriska present Utom Husen
18 May 2021, 14:00–16:00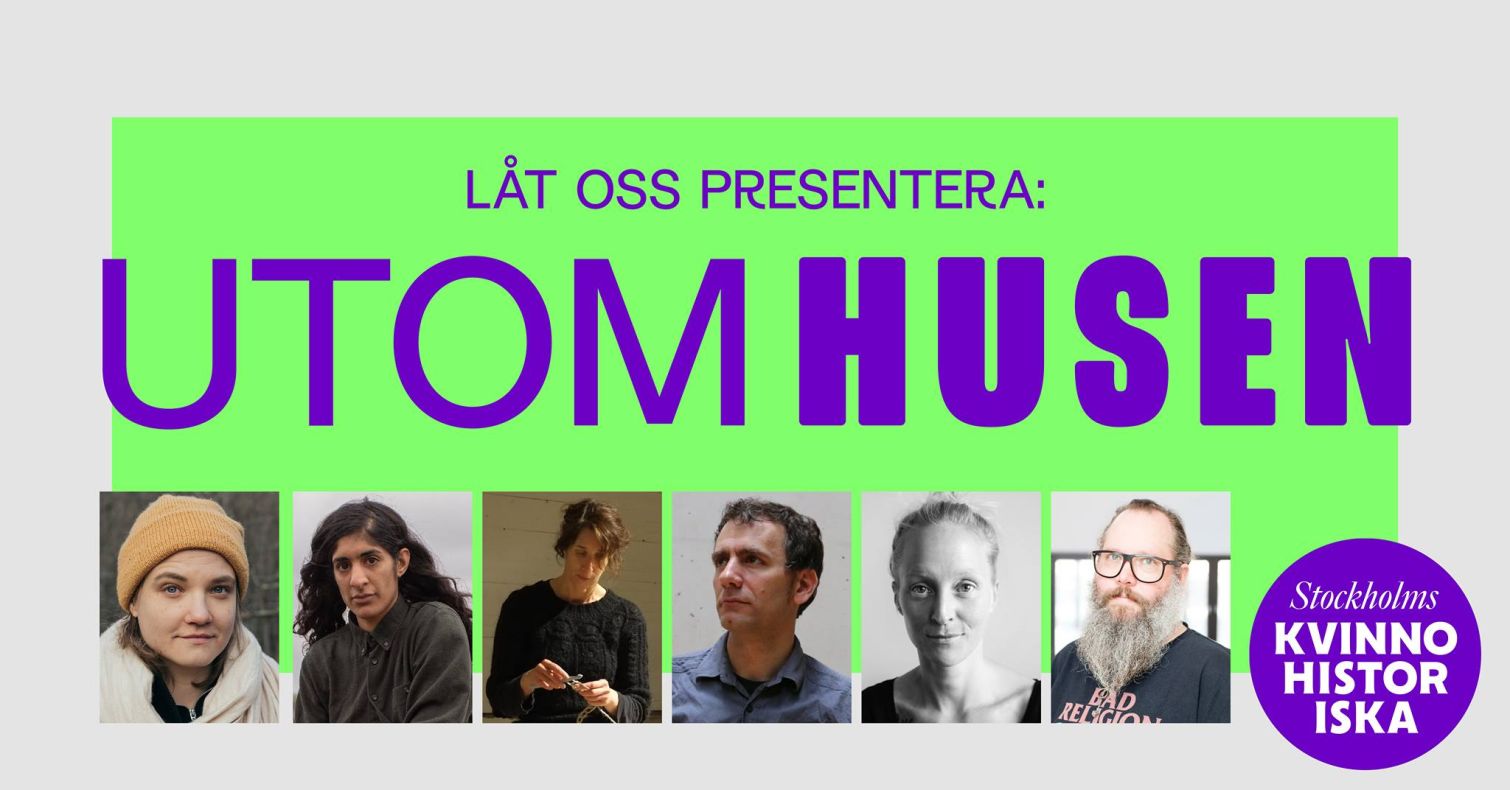 In parallel to the exhibition THE MIGHT THEY HAVE at Index, Hanni Kamaly has developed Passages, a series of performative guided walks through the sculptures, architecture and monuments of Stockholm's public spaces. Passages is produced by Index in collaboration with Stockholms Kvinnohistoriska (Stockholm Museum of Women's History) as part of the initiative Utom Husen.

On Tuesday 18 May, 14:00-16:00, Stockholms Kvinnohistoriska hosts an online talk and an afternoon of conversations, presenting the three artists' projects produced through their initiative Utom Husen. The talks can be followed live via Kvinnohistoriska's Facebook page

From 14:00, Hanni Kamaly joins artists Ida Isak Westerberg and Berith Stennabb, together with Marti Manen, Index Foundation; Maria Ragnestam, Konstfrämjandet Norrbotten; and Tomas Asplund Gustafsson, Konstmuseet I Skövde, for an afternoon of conversations hosted by Stockholm's Kvinnohistoriska's Sandra Åhman and ABF Huset's Mattias Desac.

The talks (in Swdedish) are moderated by Sandra Åhman, and produced with support of ABF Huset. Read more about Utom Husen here

Stockholm Museum of Women's History is a new and groundbreaking museum dedicated to women's history. Together with their member organisations, they work to have women's history and stories explored, acquired, preserved and made accessible and visible to the public.