Talk wondering about technicalities for distribution:
NÄTVERKSTAN


Friday 18 September 2020, 15:00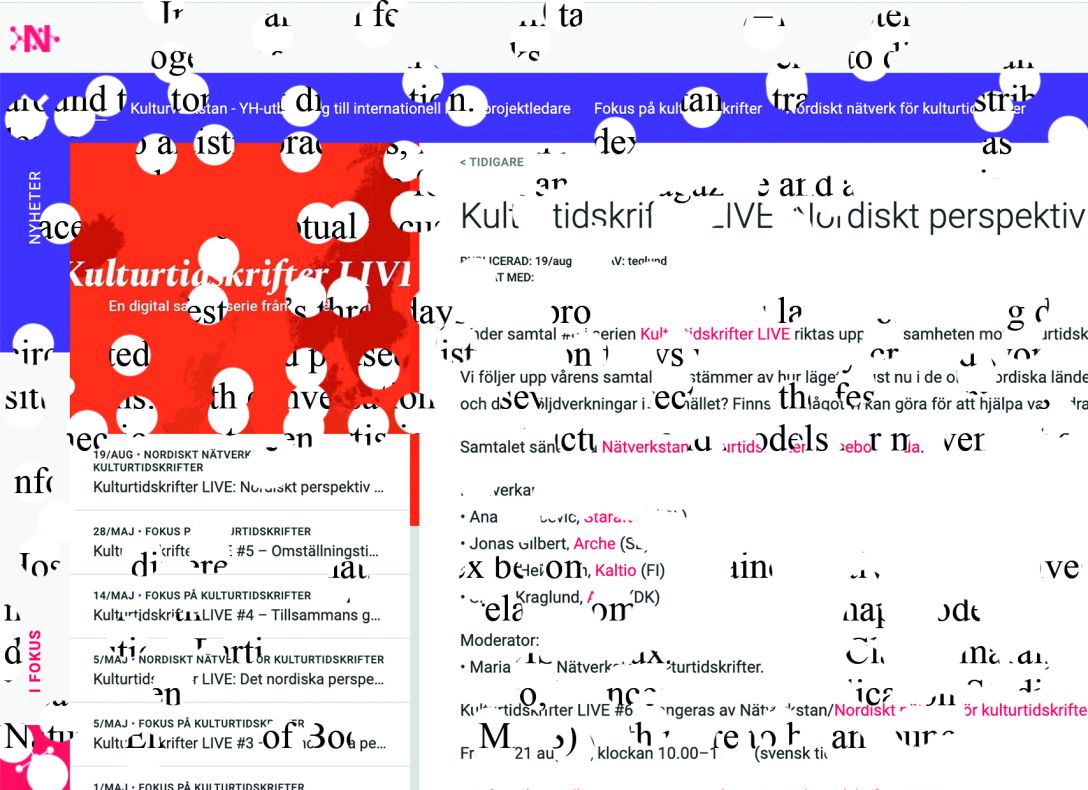 Nätverkstan
Nätverkstan is a Cultural and Civil Society organization that provides services and projects within the independent cultural and civil society field. The main focus of the organisation is education and training; bookkeeping, subscription, and accounting services; Media lab with a workshop area for artists; and national and international projects.
Expertise areas are several: art and entrepreneurship, cultural industries, the relationship between theory and practice, cultural project management, cultural economics, cultural policy, international exchange, and leadership within cultural organizations.
Their work has resulted in several reports and documentations. Nätverkstan is running a book series to provide knowledge and deeper insights in cultural policy and cultural economy with authors like Pier Luigi Sacco, Giep Hagoort and Sarah Thelwall.
With its base in Gothenburg, Nätverkstan is part of a larger cluster of activities and cultural entrepreneurs in Sweden, and an important player in the Swedish cultural sector as a link and facilitator of contacts between cultural organisations, art institutions, academia, public bodies and authorities and private enterprise.
For Leaking Container, Index has invited Olav Fumarola Unsgaard to talk about Nätverkstan's role as a distributional body. Olav fumarola Unsgaard is a freelance-journalist and editor based in Gothenburg. Both a practitioner and a therotican in the field of distribution and digital publishing. Major contributions include the long essay "The Future of Print" in A*Desk 2012. Today Fumarola Unsgaard is Program Director of Gothenburg House of Literature and Chairman for the journal Ord&Bild.