Podcast wondering about Chronicles:
LEO

RAMIREZ

IDERSTRÖM

INTERVIEWS

TONE

SCHUNNESSON


Friday 18 September 2020, 18:30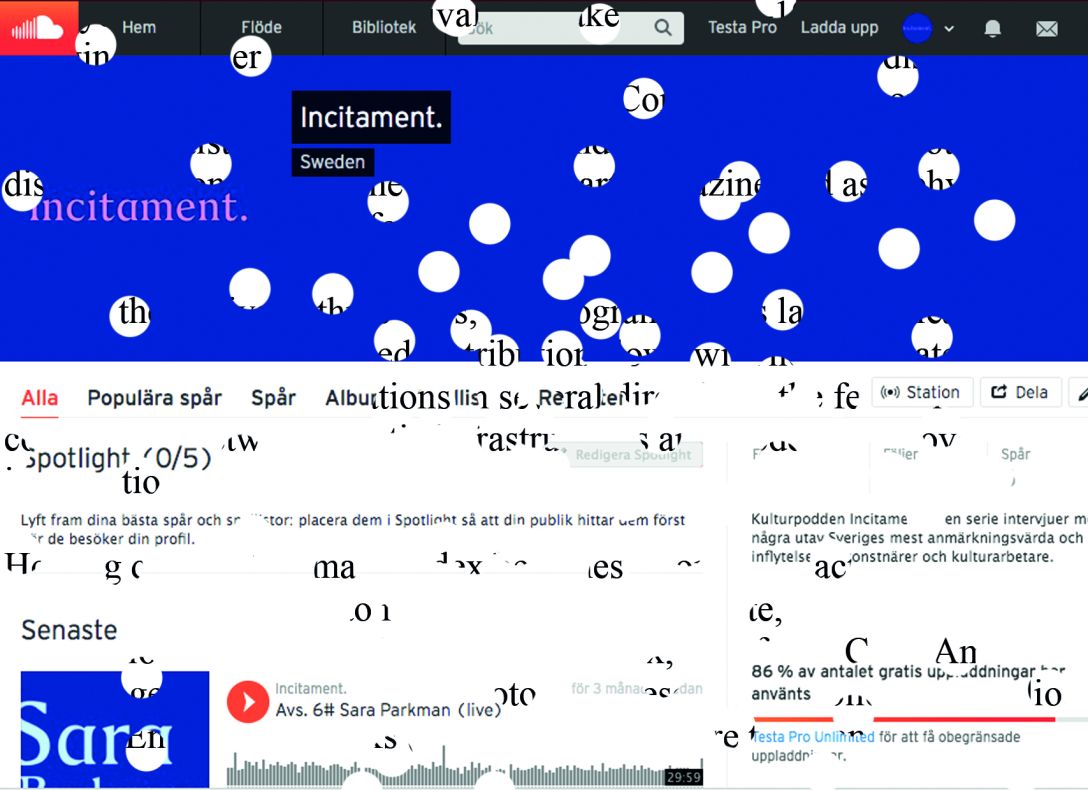 Incitament is a culture podcast that presents a series of interviews with some of Sweden's most meaningful, interesting and influential cultural producers. Conversations circle around questions of creative production, identity and the professional practices of diverse disciplines. Previous guests include Jenny Wilson, Suzanne Osten and Sara Parkman.
As part of Leaking Container, Leo Ramirez Iderström broadcasts Incitament's podcast format live from Index, for an interview with author and cultural writer Tone Liv Schunnesson. This summer, Schunnesson's interactive short story and podcast series 'Dö, Stockholm, Dö' (Die Stockholm, Die), was published in installments in the Gothenburg Post, in dialogue with her readers and listeners. Their conversation expands from discussing Schunnesson's work, becoming a platform to reflect on the possibilities and limitations of digital culture, the internet both as a phenomenon and as a tool of distribution.
Incitament is produced and presented by Leo Ramirez Iderström. Aged 18, he is currently entering his final year at Södra Latin Gymnasium school and is a member of Index Teen Advisory Board.