Performance practices Dictation:
CLARA

AMARAL


Saturday 19 September 2020, 17:30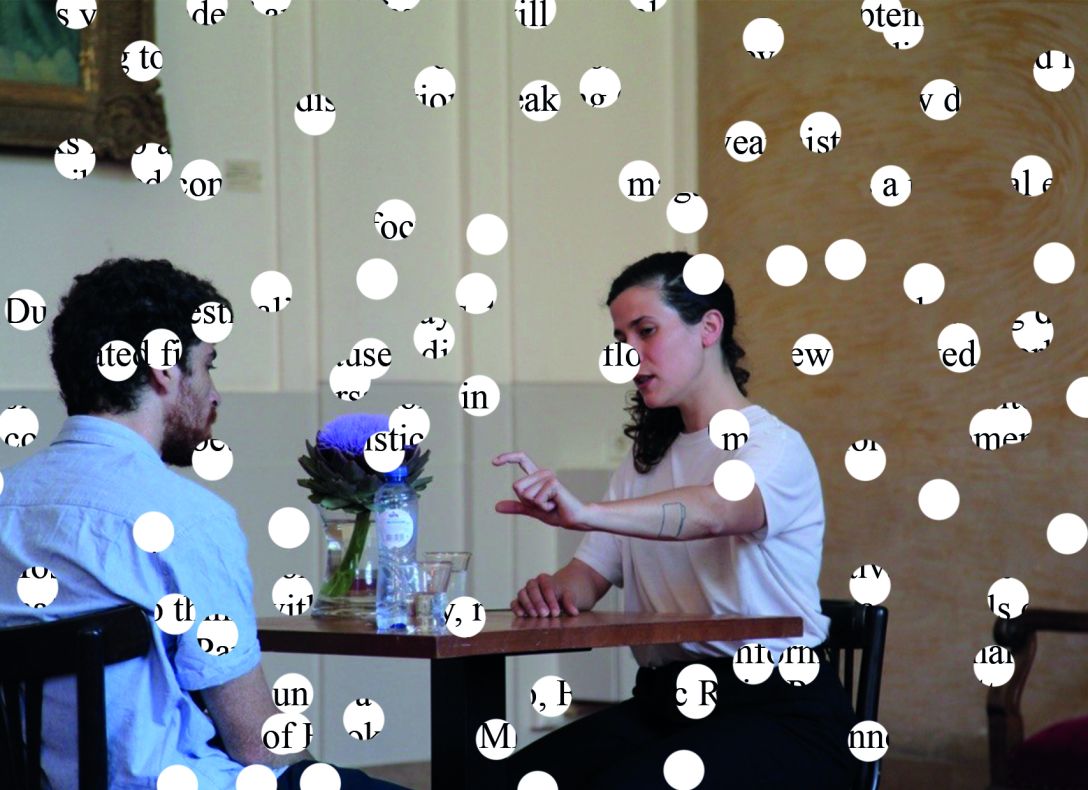 Clara Amaral is an artist working with text and performance. Her practice deals with books, writing and publishing, performance and choreography. In her work, Clara Amaral explores the book format and the choreographic relations that exist through our interactions with texts and books.
Dictation is a project that observes temporalities of text, activating situations of reception and embodiment of written material. Dictation expands the act of writing from the body of the writer to the body of the listener/reader. This shared literary experience transforms the act of writing into an exercise in permeability in which words surface in one body and expand to another. The act of writing becomes a practice of solidarity rather than a solitary one, in the desire to understand writing as a movement that happens between bodies.
Clara Amaral graduated from School for New Dance Development (SNDO) in Amsterdam in 2013 and in 2019 from her MA studies at the Dutch Art Institute (DAI). Her work has been presented at Veem House for Performance, Amsterdam; Something Raw Festival at Frascati, Amsterdam; Circular in Vila do Conde; and Festival Temps d'Images in Lisbon; Bâtard Festival in Brussels; Far festival in Nyon; Tabakalera in San Sebastian and TBA in Lisboa.