Workshop practices zoom waiting rooms: Anna Barham TO BE WE TO BE
Saturday 19 September 2020, 16:00-18:30 watch via Twitch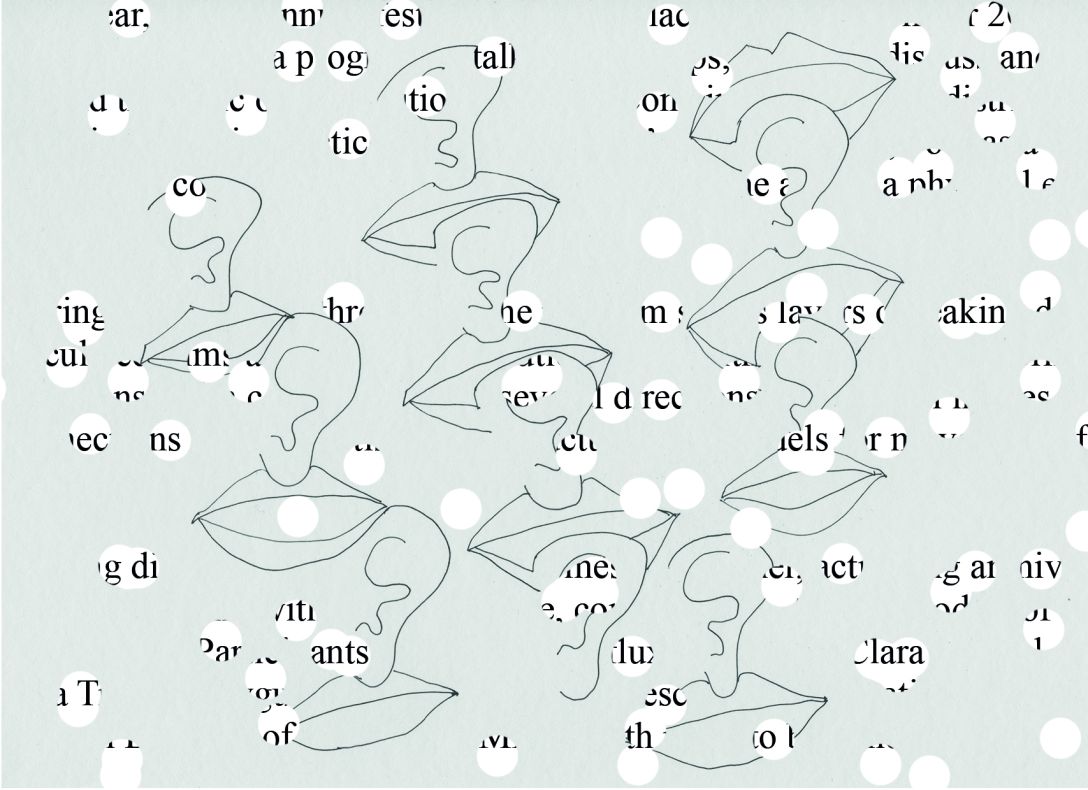 Anna Barham's virtual workshop is online and open to all. Follow the livestream at twitch.tv/indexfoundation
To participate as a reader please join the zoom meeting https://zoom.us/j/93120231983 You are free to join or leave at any time during the event. No preparation is necessary and the text will be supplied to you via the chat function within zoom.
Anna Barham's work explores translation, authorship and subjectivity as distributed forms of agency. For Index Festival she will continue her project To be we to be – a series of group readings of Gertrude Stein's 1927 work Patriarchal Poetry which take place online using video conferencing software. Patriarchal Poetry is a dense and repetitive text that demands an improvisatory approach to reading: a collaboration between reader, writer and language. This project continues Barham's enquiry into forms of collective reading that could be described as slow, close, repetitive, embodied, and which occur between human and machine as well as between humans.
To be we to be uses Stein's text as a virtual space in which something can be collectively produced. It explores what we means in relation to a text and its oral distribution. Focussing on the experience of reading together when not sharing the same physical space, Barham will use a combination of live broadcast, video conferencing and live transcription software to create a porous structure in which the listener can intervene and read.
In 2019, Anna Barham was the first artist to take part in Index' Research Processes, where linguistics and performativity formed the starting point for an investigation in several forms and temporalities, approaching a collective process of definition for the usability of linguistic structures. Recent commissions include Site Gallery, Sheffield, UK; Playground Festival, Museum M, Leuven, BE; Centre Pompidou, Paris, FR; Fig-2, London, UK; and Hayward Gallery, London, UK. Her work has been included in exhibitions at Kunst-Werke, Berlin, DE; The Wellcome Collection, London, UK; Chapter, Cardiff, UK; KM-, Graz, AT; Eastside Projects, Birmingham, UK; Rotterdam Film Festival, NL; MHKA, Anterwep, BE; Le Plateau, Frac Ile de France, Paris, FR; ICA, London; and Tate Modern, London, UK. Barham lives and works in London.