From Essay to Choreography: Index Open Film Archive
21 December 2021, 16:00–20:00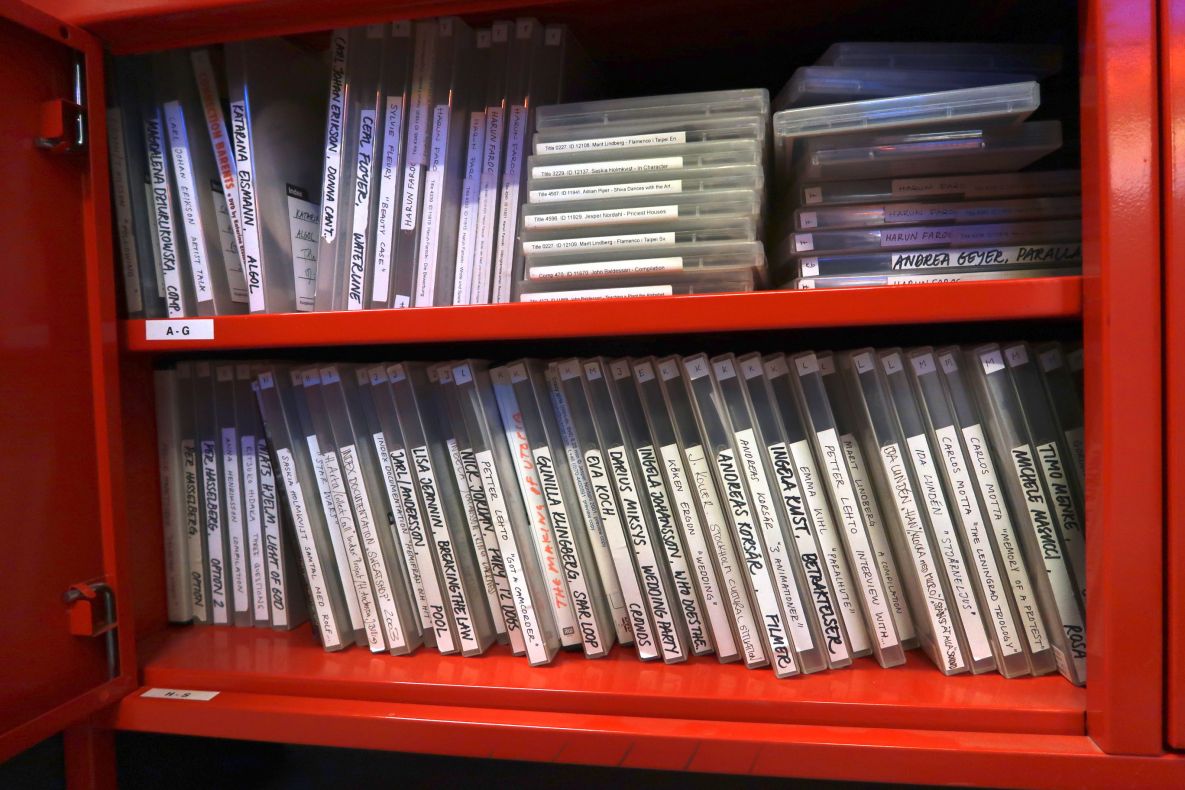 Index participates in Folkets Bio's Short Film Day during which we open our archive of over 150 films!

From this vast array of possibilities, we have selected works around the themes of choreography, portraiture, essays and narratives by Swedish and international artists including: Eija-Liisa Ahtila, Johanna Billing, Maija Blåfield, Kajsa Dahlberg, Jen Demke, Harun Farocki, Saskia Holmkvist, Ingela Johansson, Eva Koch, Marit Lindberg, Deimantas Narkevicius, Adrian Piper, Johan Tirén. And of course, visitors are welcome to select their own films to watch!

Index is always free entrance and more information about the day is found on Folkets Bio's website.