Focus on feminisms: Cyberfeminism Index with Mindy Seu
20 April 2023, 18:00–20:00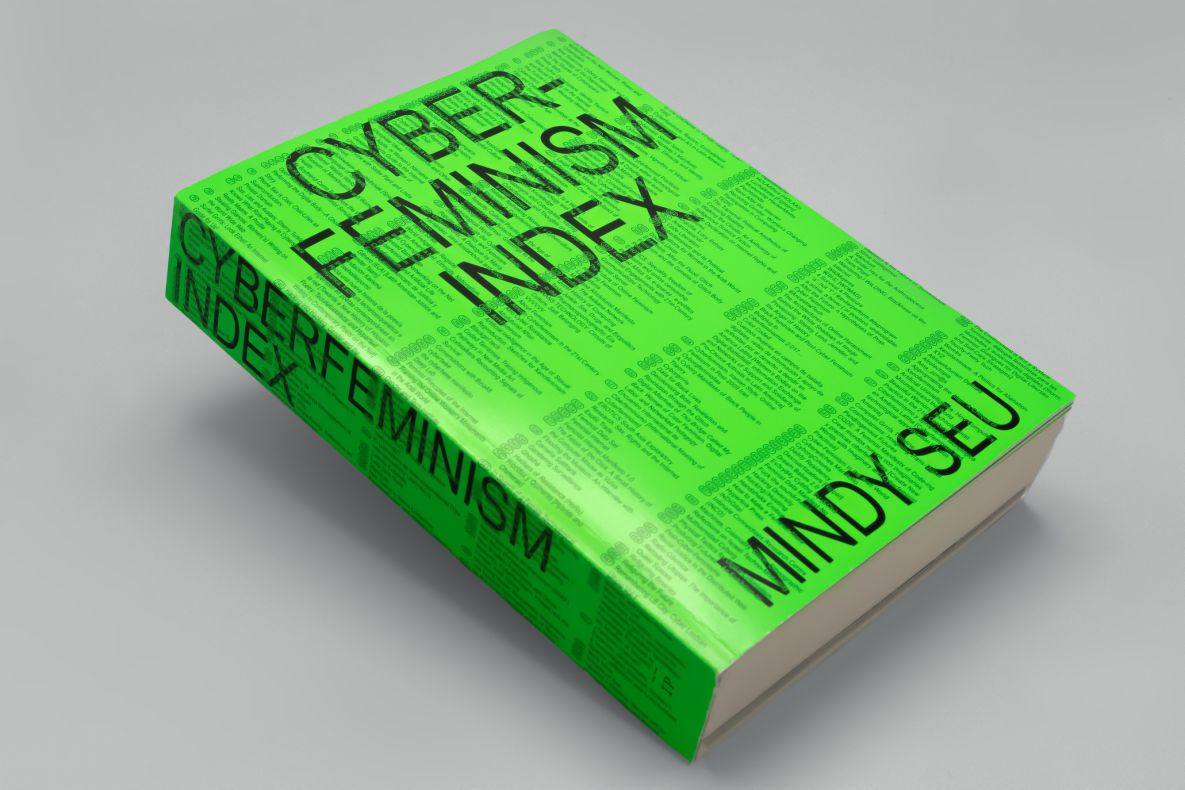 Index' evening with a focus on feminisms continues with the presentation of Cyberfeminism Index and an online introduction by its editor, the designer, professor, and researcher Mindy Seu.

Seu's talk, beginning at 18:00, will be followed by a screening of Fresh Kill, the debut feature film by Shu Lea Cheang, one of the artists featured in the Index.

In Cyberfeminism Index, hackers, scholars, artists, and activists of all regions, races and sexual orientations consider how humans might reconstruct themselves by way of technology. When learning about internet history, we are taught to focus on engineering, the military-industrial complex, and the grandfathers who created the architecture and protocol, but the internet is not only a network of cables, servers, and computers. It is an environment that shapes and is shaped by its inhabitants and their use.

Edited by designer, professor, and researcher Mindy Seu, it includes more than 700 short entries of radical techno-critical activism in a variety of media, including excerpts from academic articles and scholarly texts; descriptions of hackerspaces, digital rights activist groups, and bio-hacktivism; and depictions of feminist net art and new media art. Both a vital introduction for laypeople and a robust resource guide for educators, Cyberfeminism Index —an anti-canon, of sorts—celebrates the multiplicity of practices that fall under this imperfect categorization and makes visible cyberfeminism's long-ignored origins and its expansive legacy.
Fresh Kill is Shu Lee Cheang's debut feature, an absurd yet prescient film that deftly juggles multicultural society, environmental doom and political paranoia with humor and style.

Mindy Seu is a designer and technologist based in New York City. Her expanded practice involves archival projects, techno-critical writing, performative lectures, design commissions, and close collaborations. She has lectured internationally at cultural institutions (Barbican Centre, New Museum), academic institutions (Columbia University, Central Saint Martins), and mainstream platforms (Pornhub, SSENSE, Google), among many others. Mindy Seu holds an M.Des. from Harvard's Graduate School of Design and a B.A. in Design Media Arts from the University of California, Los Angeles. She is currently Assistant Professor at Rutgers Mason Gross School of the Arts and Critic at Yale School of Art.

Shu Lea Cheang is an artist and filmmaker working with various art mediums and film formats, including installation, performance, net art, public art, video installation, feature-length film and mobile web serial. As a net art pioneer, her project BRANDON (1998-1999) was the first web art commissioned and collected by the Guggenheim Museum in New York. She drafts sci-fi narratives in her film scenario and artwork imagination, crafting her own "science" fiction genre of new queer cinema, terming them eco-cybernoia (FRESH KILL, 1994), sci-fi cyberpunk (I.K.U., 2000), sci-fi cypherpunk (Fluidø, 2017). From homesteading cyberspace in the 90s to her current retreat to post net-crash BioNet zone, Cheang takes on viral love, bio hack in her current cycle of works. This year, she is representing Taiwan with a solo exhibition 3×3×6 at Venice Biennale 2019.

This event is a collaboration between Index Foundation and the Royal Institute of Art.