Finissage for TRAGEDY (I can't live if living is without you)
28 August 2022, 13:00–15:00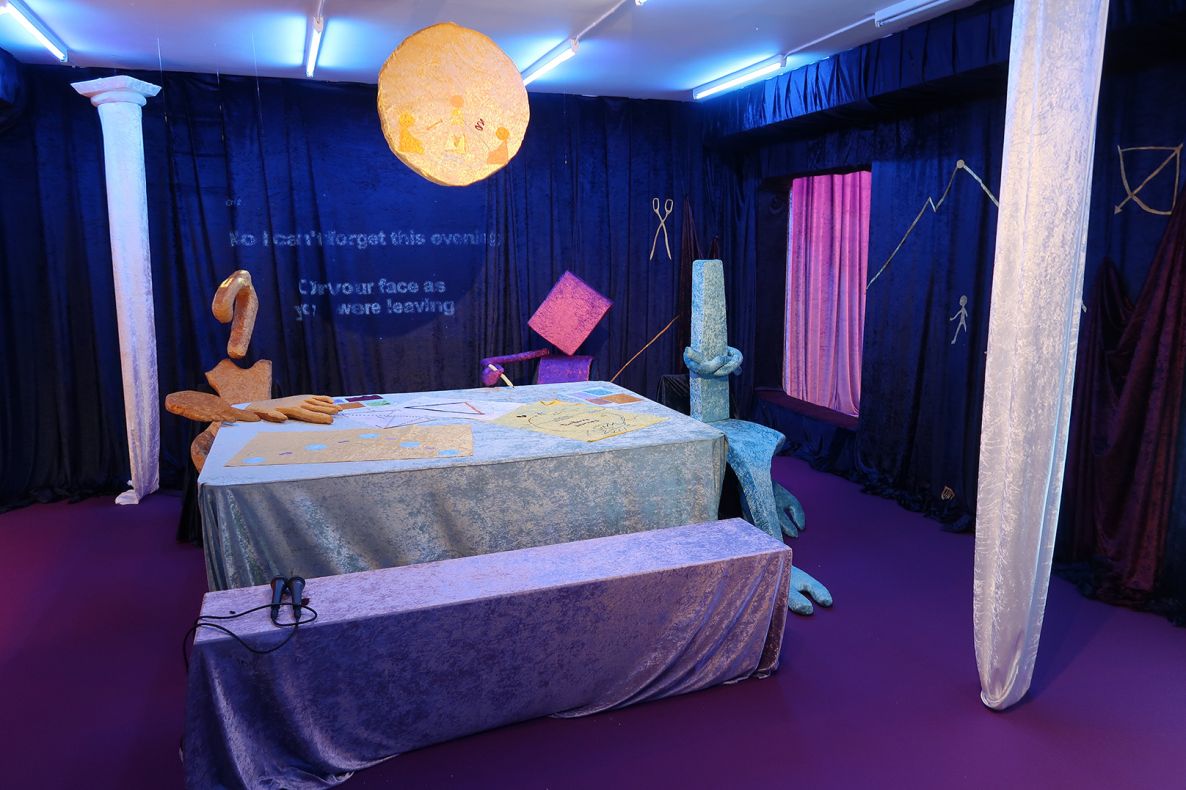 Welcome to the finissage and last day of Linnea Hansander's exhibition TRAGEDY (I can't live if living is without you).
Two unique events will be taking place during the day. Starting at 13:00, there will be a conversation between Linnea Hansander, director Marti Manen and Susanne Fessé, founder and artistic leader of Art/Sensation. The conversation will focus on the virtual and physical aspects of exhibitional practices in relation to Hansander's exhibitions at Index and Art/Sensation's digital space called Cube.
Following the conversation, at 14:30, Hansander will conduct a performative reading of the play usually performed by automated puppets in the exhibition, after which audience members are also invited to participate.
The exhibition is open on Sunday from 12:00-16:00.