Bookshop Situation Series: Vaknar upp en fredag och brinner
23 January 2020, 18:00–20:00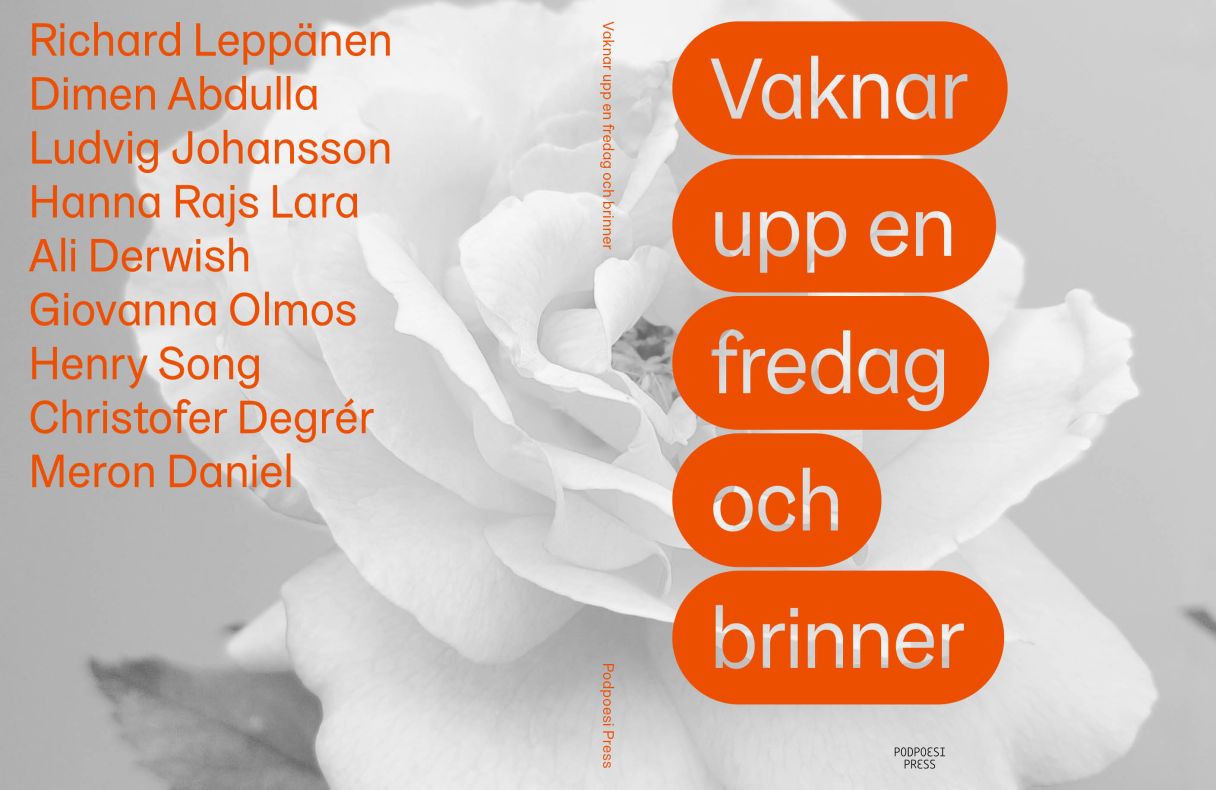 Welcome to celebrate the release for the new anthology Vaknar upp en fredag och brinner from Podpoesi press.
During the evening there will be bubbles and readings by the writers, and the book will be for sale for a special price.
Hope to see you there!
Writings by:
Richard Leppänen
Dimen Abdulla
Ludvig Johansson
Hanna Rajs Lara
Ali Derwish
Giovanna Olmos
Henry Song
Christofer Degrér
Meron Daniel
Editor: Hanna Stjernfeldt.
From the preface:
"Titeln Vaknar upp en fredag och brinner kommer från Ludvig Johanssons bidrag och sätter fingret på det där på samma gång intensiva och vilsna, det humoristiskt neurotiska och lite blaserade som finns i antologin. Även om dikterna skiljer sig åt vad gäller stil och tematik finns det en gemensam lätthet och raljans i tonen, men också ett underliggande politiskt eller existentiellt allvar och ett vemod av romantiskt snitt – även om det sällan uttrycks med typiskt poetiska adjektiv eller högstämda fraseringar. Men det ord jag ändå tycker texterna bäst låter sig beskrivas med är sårbarhet, trots dragen av humor och nonchalans. Dikterna präglas av en stark mottaglighet och känslighet för en omvärld som hela tiden kommer lite för nära. Som redaktör är jag mycket glad över att kunna presentera dessa nio poeter i ett gemensamt sammanhang."
– Hanna Stjernfeldt, januari 2020
Podpoesi Press publishes new poetry in Swedish in chapbook format, and is a part of podpoesi.
The Bookshop Situation Series at Index is based on events to present books, magazines, records and other artistic formats. The bookshop situation is a way to test content, to share it, to distribute it, offering situations to be part of a community of experimental producers and users.