Bookshop Situation Series: Royal Chambers – Wang & Söderström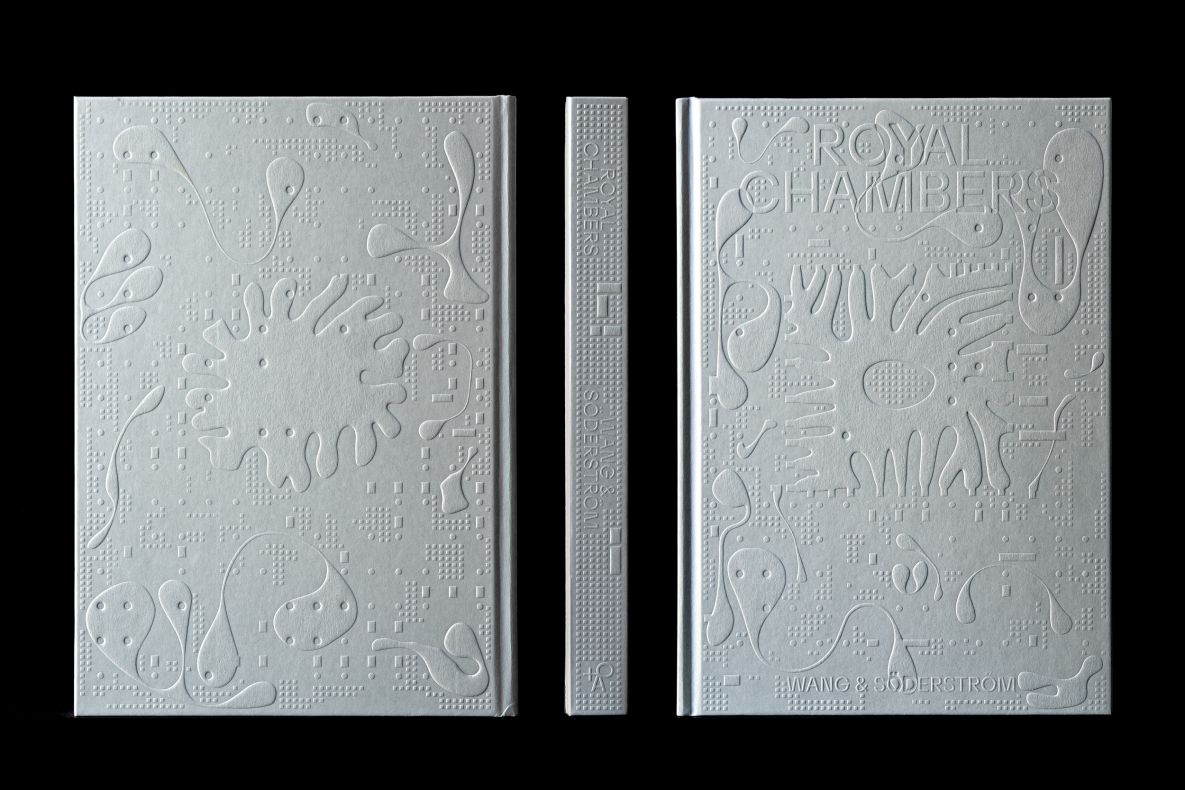 BOOK LAUNCH: ROYAL CHAMBERS – WANG & SÖDERSTRÖM
Welcome to the book launch for Royal Chambers by Wang & Söderström!
In Royal Chambers, Wang & Söderström present an assembly of five works that investigate our relationship to the term home across the digital and environmental developments of our time. Together they describe an entanglement of shifting power structures and perspectives in a rapidly changing 'phygital' world. The book offers insights into the processes behind the works, as well as essays from five contributing writers that unfold the idea of home as a multifaceted ecosystem. It also includes a short biography of Wang & Söderström, photos of their studio and an index of selected works from 2016–2022.
In a hybrid practice that spans the physical and the digital, Wang & Söderström reflect upon how the world is changing through technology. Between the visceral present, clear as mud, and the future – often clearer than we give it credit for – Royal Chambers posits an expanded idea of home, of care and connection from micro to macro, to shine light on a more integrated and nuanced notion of life and living.
Essays by: Jazmin Morris, Magdalena Rozenberg, Oscar Salguero, Yasaman Sheri and David Zilber
Introduction by: James Taylor-Foster
Published by: Arvinius + Orfeus Publishing
Graphic design by: Kiosk Studio
PROGRAMME:
17.00: Welcome drink
18.00: Introduction with Wang & Söderström
+ James Taylor-Foster
PANEL DISCUSSION (hybrid onsite + online, in English):
Oscar Salguero, Magdalena Rozenberg, Yasaman Sheri and Wang & Söderström.
Moderated by James Taylor-Foster
Reading of essay 'The Moving (Rhizomatic) Home'
by Magdalena Rozenberg
18.45-20.00: Drinks, Screening of 'Rehousing Technosphere'