Bookshop Situation Series: Release of Hinrich Sachs & Fredrik Ehlin "Fog Friend Font"
5 December 2019, 18:00–20:00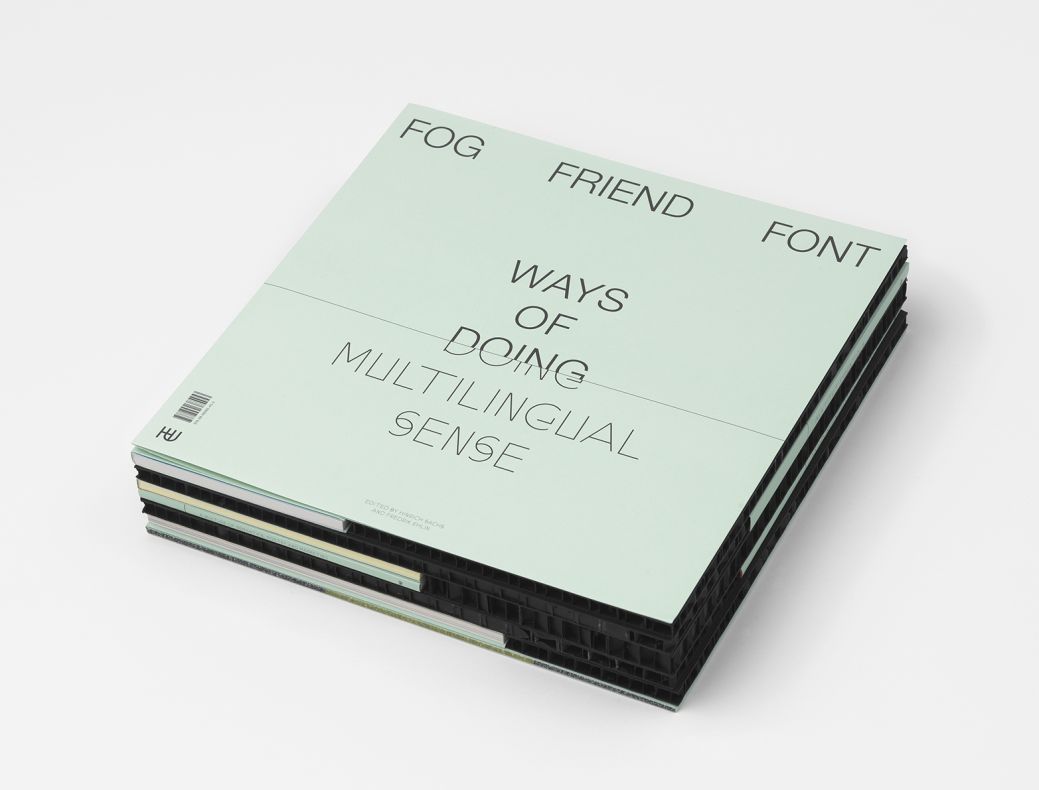 Fog Friend Font: Ways of Doing Multilingual Sense is the editorial framework for a set of independent but discursively related publications, initiated by visual artist Hinrich Sachs and writer Fredrik Ehlin. It comprises seven items, conceptualised, developed, and designed in collaboration with commissioned authors over the years 2016–2019. Among them: Ear, Mind, Eye, Pad; Music as Seismographic Sound: Tracking Down the Idea of Cultural Translation; A Written Orality: The Canadian Inuit and Their Language, and Who Invented One and Zero? A Communal History of Mathematics.
Each title sheds light on different vital practices and the transformative developments occurring in the realm of writing and speaking today as triggered by digital communication. These shifts are part of a cultural process, which is being shaped by structural multilingualism, a transformation impacting many parts of the globe. Fog Friend Font: Ways of Doing Multilingual Sense can be thought of as a constellation of voices that paint 
a semiotic landscape while shaping the notion of language as the 'place' of globalisation.
For the occasion of this presentation selected musical titles will be played.
Fog Friend Font: Ways of Doing Multilingual Sense, published by Humboldt Books, Milan, has much benefited in its initial phase from a project grant by Konstnärsnämnden, and has further been supported and made available by Swiss public, private funders, Mount Analogue, Stockholm, Nunavut Arctic College Media, Iqaluit, and Rollo Press, Zurich.
The Bookshop Situation Series at Index is based on events to present books, magazines, records and other artistic formats. The bookshop situation is a way to test content, to share it, to distribute it, offering situations to be part of a community of experimental producers and users.