Bookshop Situation Series: Reality Harvester: Nature after Data after Nature
15 June 2022, 18:00–20:00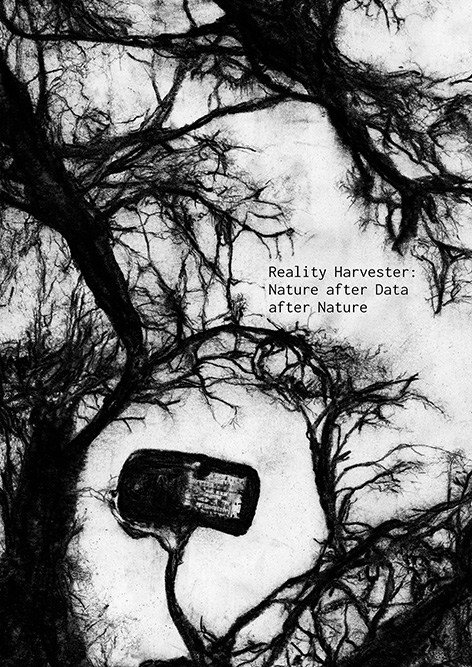 Amy Boulton, Lisa Trogen Devgun, Jacob Broms Engblom and Benjamin Gerdes host a launch of the book Reality Harvester: Nature after Data after Nature.

During the release, there will be talks with some of the contributors: Daniel Bodén, Maryam Fanni, Carmen Lael Hines, Ying-Tzu Lin (Slutty Urbanism), Jesse D. Peterson, Nils Svensk, and Sophie Vitelli.

These dual publications are the result of an investigation into the "data industrial complex", specifically the aesthetic and material lives of overlapping phenomena: big data and automation, labour, climate, finance and e-commerce, technological infrastructures, biometrics, behavioural science and surveillance. Over the two-year process, the group focused most specifically on the entangled representations and roles occupied by the natural world and networked digital communications in explanations of how the present is shaped. In a book-length collaboration with designers Persson Valijani, this pandemic-adjusted inquiry is modelled alongside contributions from fields including art, architecture, media theory, urbanism, activism, ethnography, environmental humanities, human ecology, poetry and curatorial practice. A parallel interactive website maps a 'data eco-system,' offering subjective navigations between the terrains of data flow, natural resource extraction, and financial and power relations.

Contributors to the publication: Daniel Bodén, Michaela Casková, Sebastian Dahlqvist, Maryam Fanni, Carmen Lael Hines, Into the Black Box, Daniel Cardoso Llach, Jesse D. Peterson, Eugene S. von Rosen, Soni© Sagan, Aron Skoog, Nils Svensk, Slutty Urbanism, Sophie Vitelli, & Tess Takahashi.

Reality Harvester: Nature after Data after Nature is published by Skogen, as well as the related digital site: reality.harvester.bargains

The event will be in English. Works produced in the context of Kungliga Konsthögskolans konstnärliga forsknings- och utvecklingsprojekt (KFoU).

The Bookshop Situation Series at Index is based on events to present books, magazines, records and other artistic formats. The bookshop situation is a way to test content, to share it, to distribute it, offering situations to be part of a community of experimental producers and users.