Bookshop Situation Series: Mattin in conversation with Michele Masucci, Social Dissonance
22 March 2022, 18:00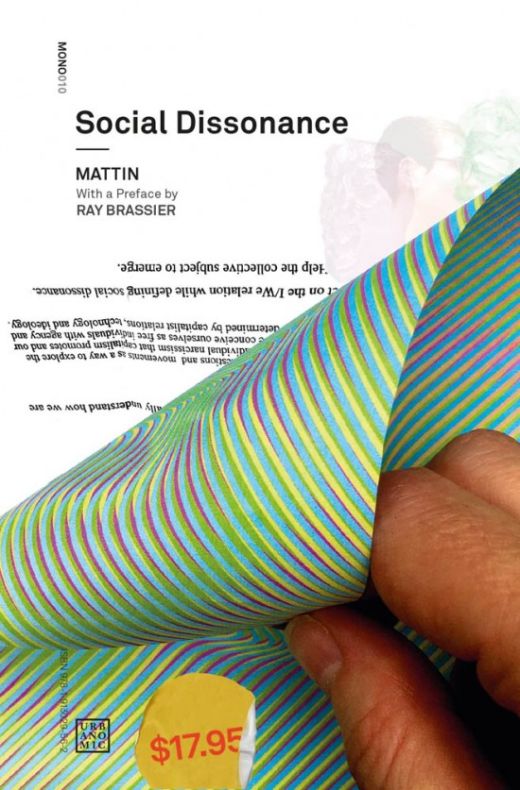 The musician, performance artist and noise theorist Mattin will talk about his new book Social Dissonance, published by Urbanomic, including a performative interaction with the audience and a conversation with Michele Massuci.
Mattin's work in the field of noise and improvisation seeks to address the social and economic structures of experimental music production through live performance, recordings and writing. Social dissonance is the discrepancy between what we do (buying and selling commodities) and what we believe about ourselves as non-commodified entities. In shifting the emphasis from the sonic to the social, we discover that social dissonance is the territory within which we already find ourselves, the condition we inhabit. In order to deal practically with this, Mattin scored social dissonance as part of documenta14 in Athens and Kassel. For 180 days four players used members of the audience as instruments, who then hear themselves and reflect on their own conception and self-presentation. The score Social Dissonance claims that, by amplifying alienation in performance and participation can enable us a new understanding of structural alienation.
The Bookshop Situation Series at Index is based on events to present books, magazines, records and other artistic formats. The bookshop situation is a way to test content, to share it, to distribute it, offering situations to be part of a community of experimental producers and users.