Bookshop Situation Series: Kristian Vistrup Madsen, Doing Time. Essays on Using People
10 November 2021, 18:00–20:00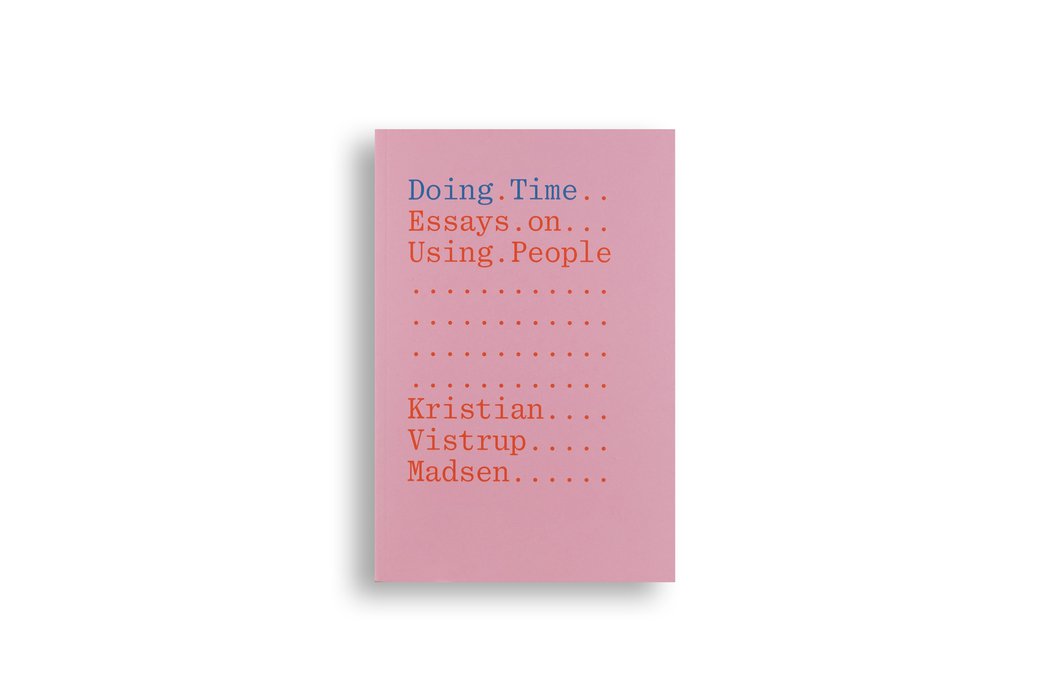 Welcome to the release of Doing Time: Essays on Using People by Kristian Vistrup Madsen, a collection of non-fiction writing.
In Doing Time: Essays on Using People, Kristian Vistrup Madsen deliberates on his correspondence with an inmate in a California prison named Michael. Over several years, this spawns a series of reflections about the politics of solidarity and appropriation, but also about writing itself and what happens when life is turned into art.
For the release, a talk between Kristian Vistrup Madsen and Mara Lee will follow the processes behind the book.
This presentation is organised in collaboration with KKH (Royal Institute of Art in Stockholm). We would like to effusively say thanks to Johanna Gustafsson-Fürst and Ming Wong at KKH.
The Bookshop Situation Series at Index is based on events to present books, magazines, records and other artistic formats. The bookshop situation is a way to test content, to share it, to distribute it, offering situations to be part of a community of experimental producers and users.