Bookshop Situation Series: Andra sidan berget, (Minna Salami). Readings and conversation with Jonna Bornemark and Ellen Nyman
20 October 2023, 17:00–19:00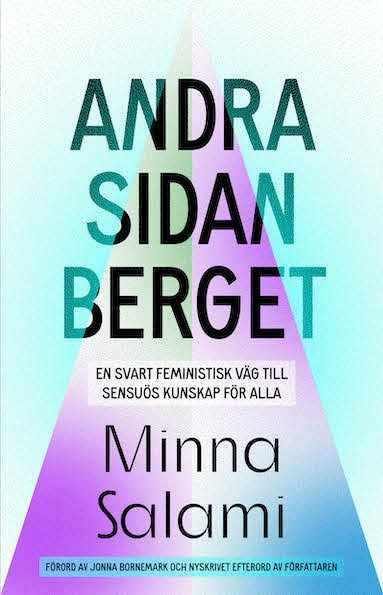 What role do art, poetry and beauty play in our understanding of knowledge? How can we relate to the European patriarchal social order in a critical but also forward-looking way?
Welcome to a reading and discussion of Minna Salami's book Sensuous Knowledge: A Black Feminist Approach for Everyone in Swedish translation by Bitte Wallin: Andra sidan berget: en svart feministisk väg till sensuös kunskap för alla. The book, published by Resonate, includes a foreword by Jonna Bornemark, Professor of Philosophy at Södertörn University and addresses the European patriarchal view of knowledge offering resistance to simplistic "either/or" categories. The book offers alternative views on power, identity, blackness, sisterhood and beauty through sensuous knowledge. Sensuous knowledge is a poetic approach that highlights embodiment, relationships and contexts. Minna Salami is a Finnish-Nigerian and Swedish writer living in London and working in Hamburg.
Participating in the release at Index are Professor Jonna Bornemark, actor and PhD researcher Ellen Nyman, and publisher Pamela Schultz Nybacka (Resonate Edition).
(This event will be held in Swedish)
The Bookshop Situation Series at Index is based on events to present books, magazines, records and other artistic formats. The bookshop situation is a way to test content, to share it, to distribute it, offering situations to be part of a community of experimental producers and users.