Book release: Nature Scribbles and Flesh Reads
2 February 2023, 18:00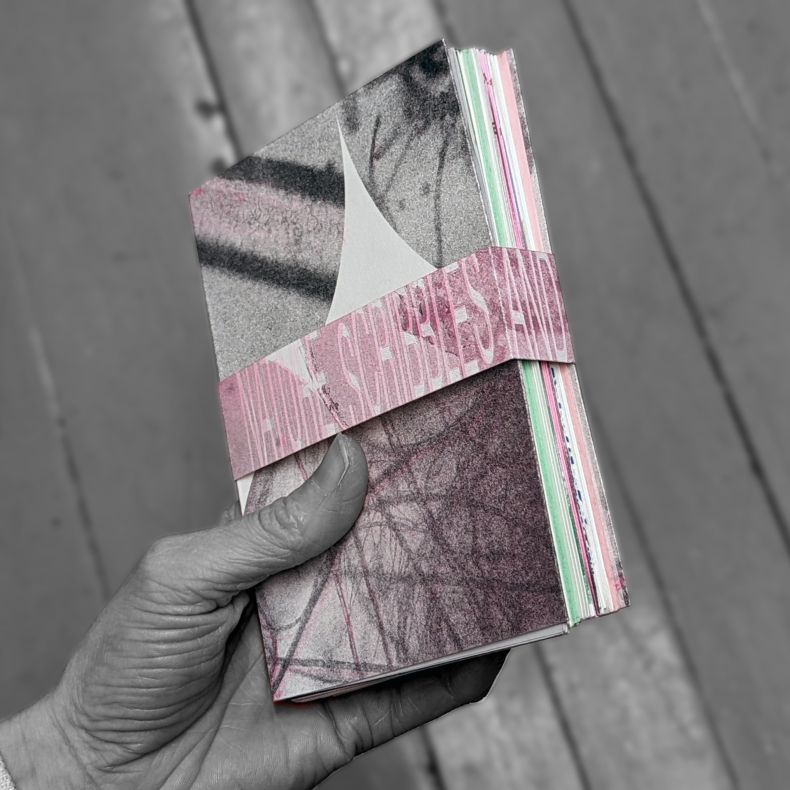 The book Nature Scribbles and Flesh Reads is the result of a one-month residency with PRAKSIS in Oslo, bringing together the artists Kajsa Dahlberg, Miriam Döring, Annike Flo, Sive Hamilton Helle, Eli Maria Lundgaard, malatsion, Lexie Owen, Rebekka Sæter, and Ylva Westerlund for a period of collective investigation.
The residency asked how the human body, constantly entangled as it is with all the other stuff of the world, might serve as a measure of the health of the whole environment. Working together across March 2022, the residents researched that relationship, focusing on the idea of porosity — a softening of the boundaries between human and non-human bodies and the visible and invisible elements that surround them. They explored a number of key research questions: What is an environmentally "normal" body? How is that norm established, and by who? Might non-normative experiences of heightened sensitivity offer opportunities to better understand our environment? How is toxicity defined: at what point do we recognize something as toxic? In precarious times, how can relationships of care be fostered between human and non-human bodies?
The publication is the response to this collective research in the form of reflections, proposals, artworks, documentations and traces of collective thinking processes. It has been produced for PRAKSIS residency 21, Nature Scribbles and Flesh Reads together with Index Foundation. developed with Kajsa Dahlberg. It was supported by Arts Council Norway, City of Oslo, The Royal Institute of Art, Stockholm, The Swedish Arts Grants Committee and Goethe Insitut.