Open Call for ITAB 2022 (English)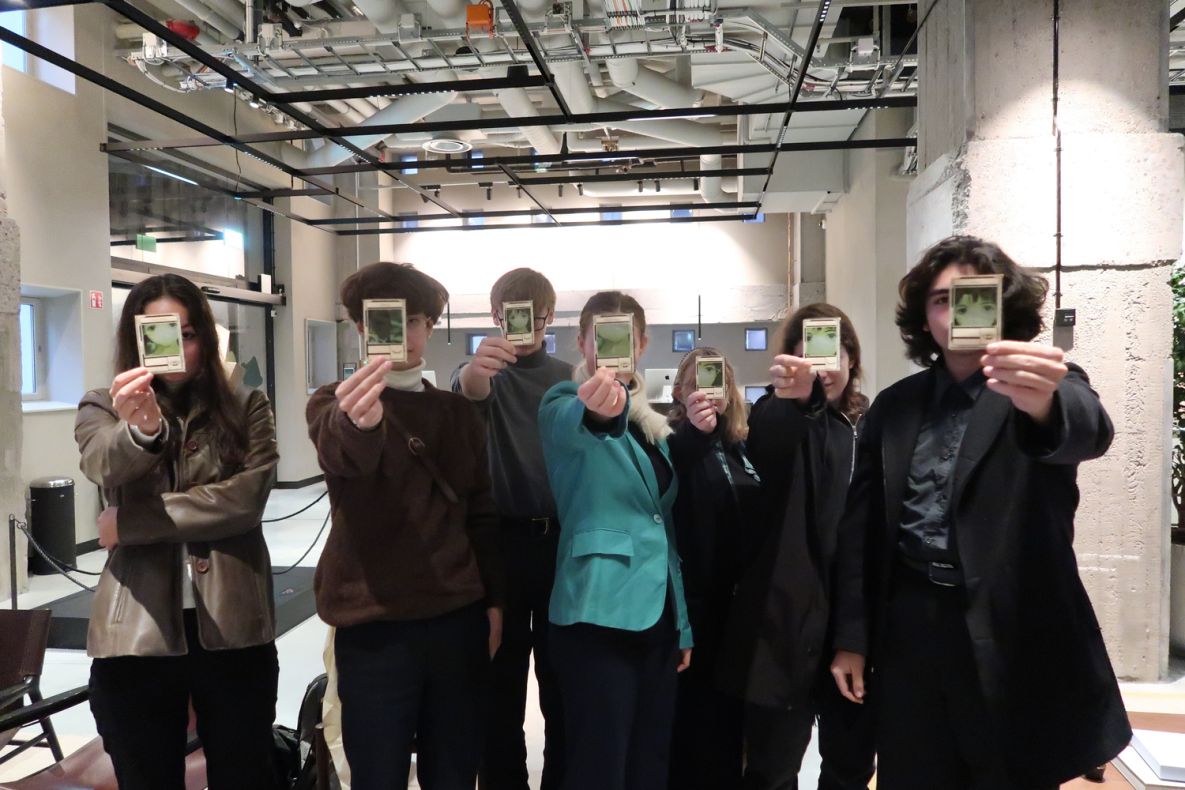 Index Teen Advisory Board (ITAB) is a group of young people (ages 16–21) who collectively put together and suggest projects and strategies to develop Index, a contemporary art institution located in central Stockholm. The board brings together youths with a wide range of experiences, who can approach the question of art's role in society in an experimental and critical way. ITAB uses listening, discussion and play to critically examine, discuss and reformulate the norms ingrained in the artworld.

We meet monthly throughout the year, usually on Saturdays, so the position can easily be combined with studies or other work. We meet artists, partake in workshops, write, discuss, and think about art together. No previous knowledge or experience is required, the important thing is that you are curios and that you want to try out new ideas with other people. As a board member you receive 400 SEK for each meeting you attend.

In January, the current board met with a similar group from Oslo, and the following quotes are picked from a conversation with them. The discussion revolved around characters and was titled Is the really one "me"?, but the talk breached a multitude of questions and ideas: What characters or roles do you play in your everyday life? Do they change when you enter into an art-context? Are you obligated to define a cohesive identity for yourself?

In your application for a seat at the board, please pick one of the quotes listed below and write a brief reflection on your connection to it. Perhaps you agree with it, perhaps not at all, perhaps it makes you think of a personal experience, or a thought you've been having lately?

1. "I don't generally care what other people think about me."
2. "Sometimes my image of me and other people's image of me are completely opposite, and then it's hard to even combine them into 'one me'."
3. "I need other people to validate who I am, because if other people can't see my personality, how can it be real?"
4. "There are times when, if I were to meet myself, I would absolutely hate her."
5. "'Being yourself' is overrated."

You can choose to write down your thoughts, but you could just as well paint something, draw a comic or make a collage. Regardless of technique, use no more than one A4 page. Send an email containing your application (take a picture of your paper and attach it to the email in case you work by hand), your name, your age, which of the quotes you chose to work from, and a short explanation as to why you want to join ITAB.

Email isabella@indexfoundation.se and put "ITAB-APPLICATION" in the subject field. Our current board members are more than happy to answer questions about the application or what it is like to be part of ITAB. Write to isabella@indexfoundation.se to have her set you up with one of them!