Linnea Hansander at Cube (Art/Sensation)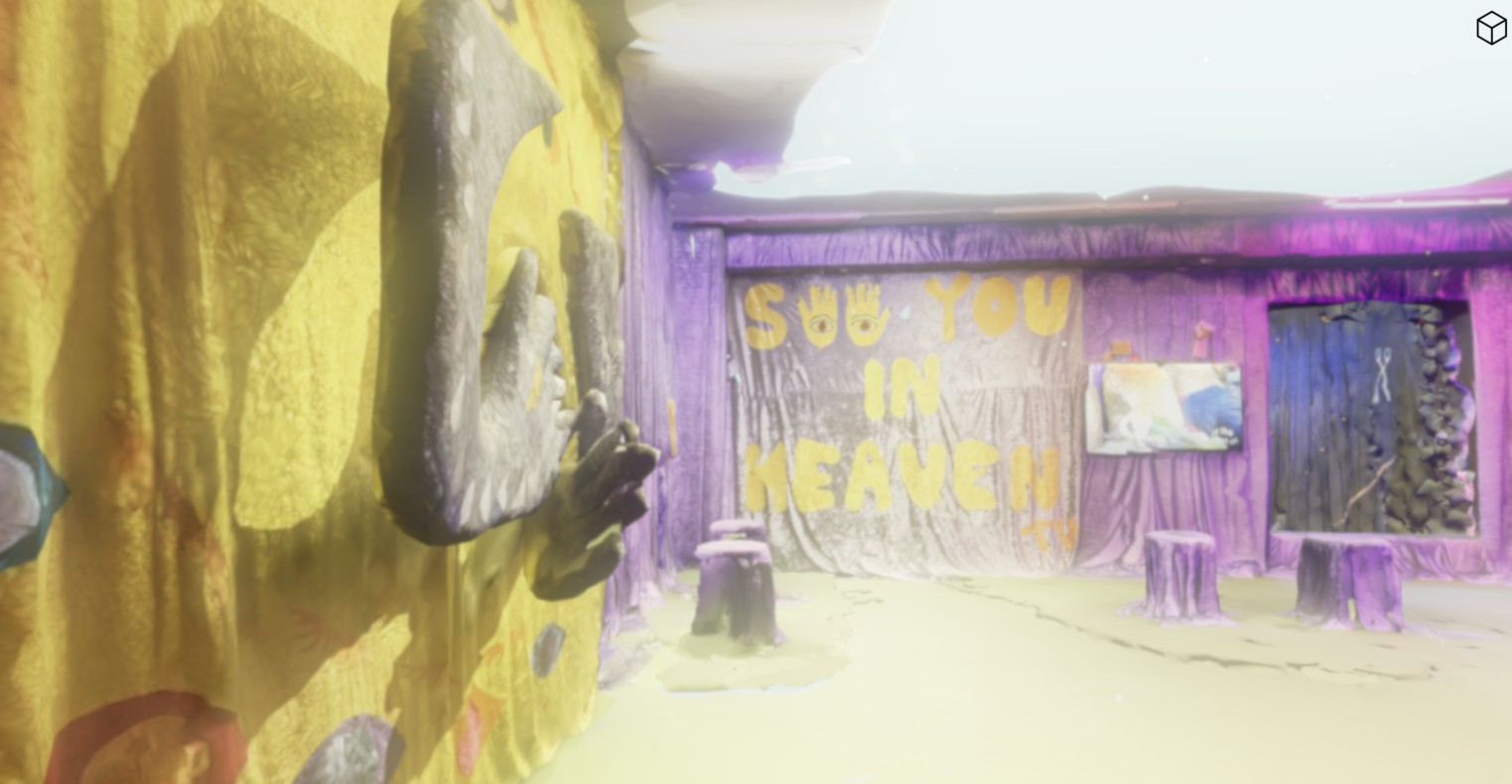 In parallel to the exhibition "TRAGEDY (I can't live if living is without you) with Linnea Hansander at Index, a digital version is presented at Cube, a digital exhibition space created by Art/Sensation and Untold Garden.
The exhibition at Index is extremely physical, full of details, sound, light, colors and movement. Speakers are placed in several spots and voices define dialogues within the space. The digital version of the exhibition can be visited from home and, in this realm, everything suddenly seems filled with digital water.
Cube is a virtual exhibition space that challenges conventional notions of how we can show art in a 3D environment, promoting interaction with the environment in order to discover the work. Sound elements are placed in different parts of the room and are activated by the visitor's movements in the exhibition, while the light dramatizes the mood of the work. Visitors can discover more via links and create direct contact with the artists on social media or private message. Cube is developed by Art/Sensation and Untold Garden. Susanne Fessé is the founder and artistic leader at Art/Sensation.
Visit the digital version of the exhibition here.