Kajsa Dahlberg THE TIDAL ZONE at Havremagasinet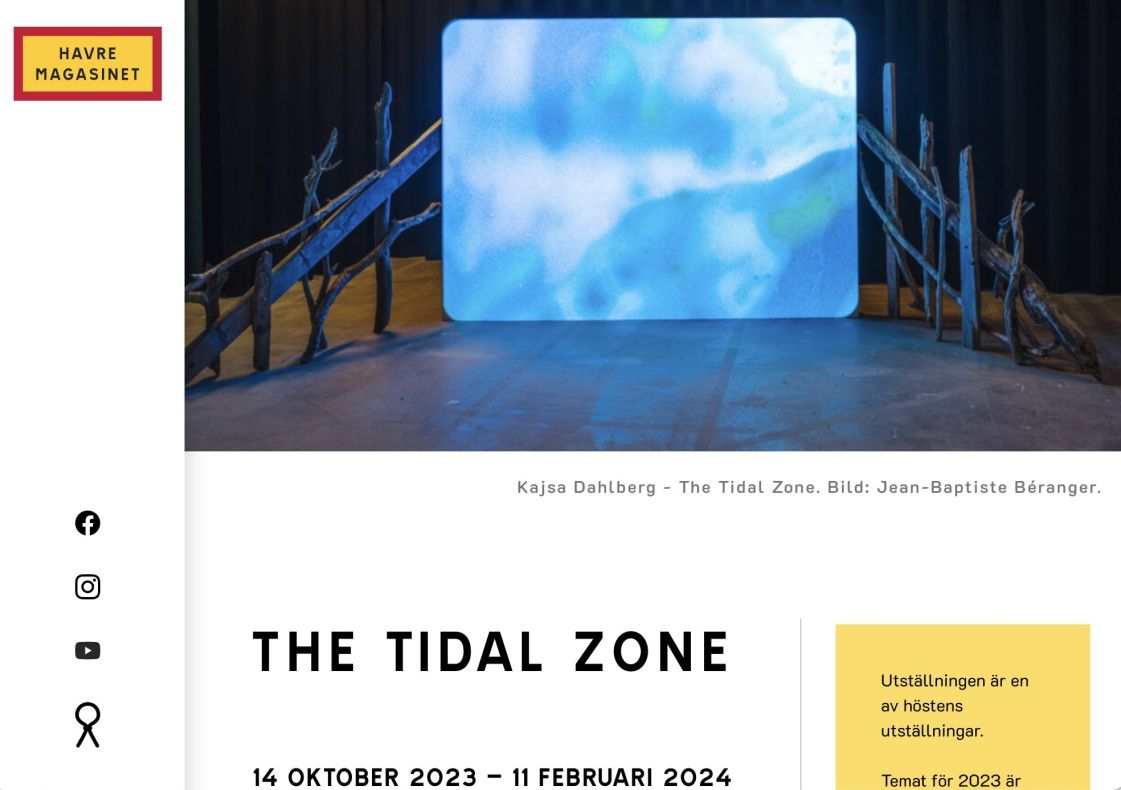 The exhibition THE TIDAL ZONE by Kajsa Dahlberg opened at Havremagasinet 14 October 2023 and runs until 11 February 2024. This exhibition (which was on view at Index during November 2022 – February 2023) presents a series of works by Kajsa Dahlberg dealing with materiality, non-linear forms of narrative. The exhibition is part of the extensive research work carried out by Kajsa Dahlberg relating to film and image history, damaged physical bodies, objects in process and archive material.
A new film will be presented at this iteration of the exhibition, a collaboration between Havremagasinet regional art center in Boden and Index Foundation.
More information about the exhibition at Havremagasinet here.