Catalan Artistic Production and Distribution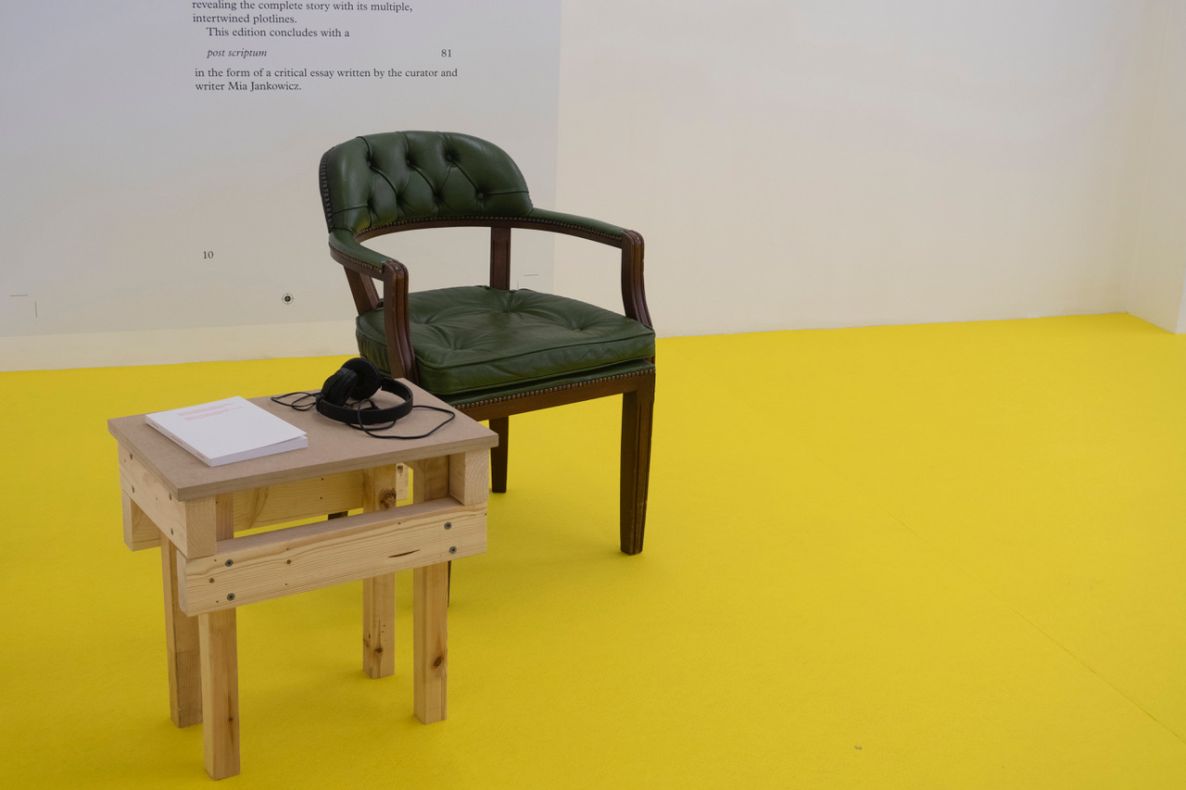 During 2021, Index has been in permanent contact with Rubén Grilo talking about processes and standardization, observing his work and thoughts around art. This continuous dialogue is formalized as a research and process-based situation and offers Index a field to test raw ideas. An audio exhibition from Rubén Grilo is produced at Index as part of The Aural Exhibition which is a podcast series produced by Index devoted to presenting exhibitions through sound and distributed via Spotify.
At the start of the pandemic, Bronwyn Bailey-Charteris curated an exhibition for Index with the artist Rosana Antolí at CentroCentro in Madrid. The exhibition offered a selection of works connecting performative thinking, watery behavior and the definition of several emotional moods. Currently, Index presents and works with the distribution of the book by Antolí, A Dot, A Bird, A Stone. The book includes texts by — among others — Bronwyn Bailey-Charteris and Marti Manen and has been edited by Anne Klontz. This book is published by Olivier von Schulthess. Rosana Antolí is also part of The Aural Exhibition at Index with a solo project.
Curator Alexandra Laudo, who has extensive experience in narrativity, has also been invited to define an exhibition project as part of The Aural Exhibition. Laudo attended the CuratorLab program at Konstfack in Stockholm a few years ago.
We would like to thank Institut Ramon Llull for their support with these projects.