Jordan Strafer: LOOPHOLE
12 May–27 August 2023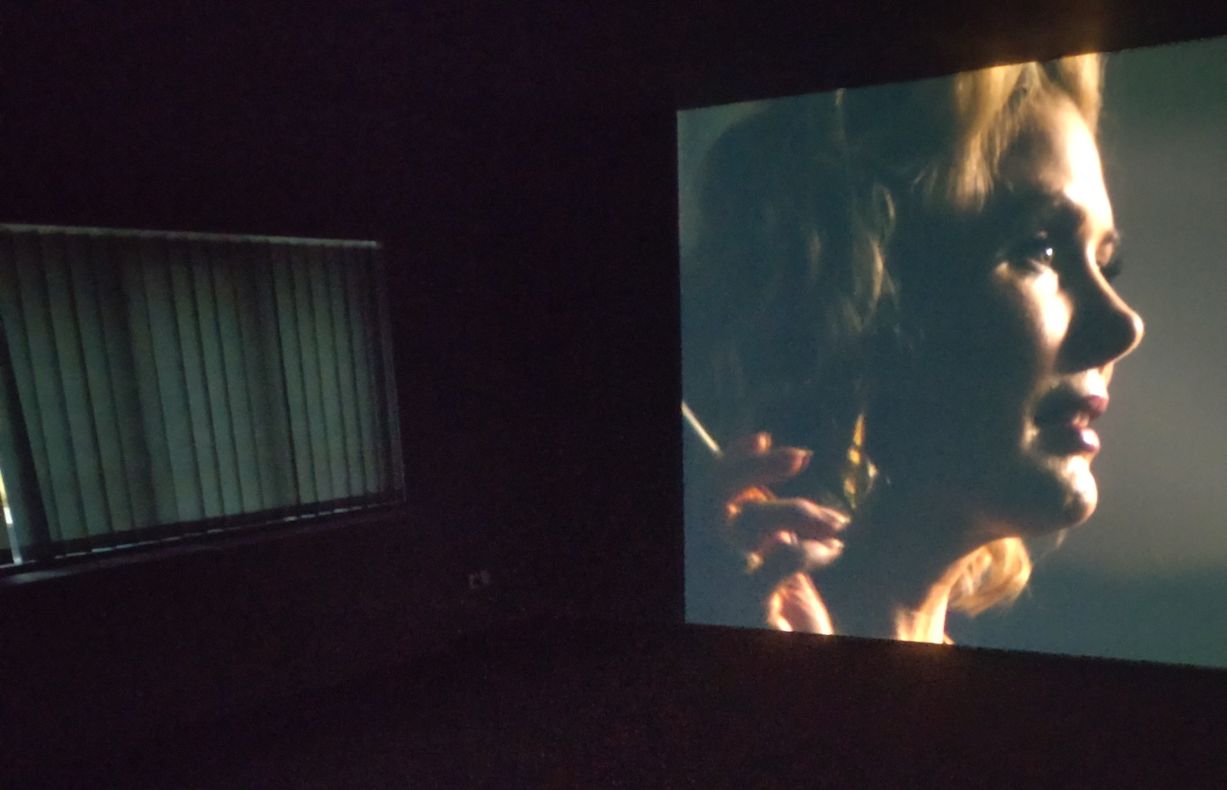 Jordan Strafer is an American video artist working with performativity, definition of characters and surrealistic narratives.

Her part-autobiographical, part-fictitious work reflects the complex nature of racial identity, gender, sexuality, class, and 'Americanism.' A key aspect of her practice is the thoughtful yet playful choreography of seemingly antagonistic emotions—both comical and tragic, intimate and factual, familiar and unfamiliar, repulsive and appealing situations appear in an unusually fluid manner. Drawing from true stories, she makes visible that realities are rarely dualistic.

Strafer's exhibition takes its title from her newly-produced short film LOOPHOLE, which deals with a romantic affair between a defense attorney and a juror amid a nationally publicized rape trial in Florida in the 1990s. Rather than merely reenacting the trial, the film focuses on the affair as a potential loophole in the justice system. Strafer depicts the loss of any structure and order and exposes the abuse of power, greed, and corruption that underlay the act of sexual violence. The film references the genre of the erotic thriller, which was popular at the time, and juxtaposes the deeply ambivalent feelings of fear and desire.

Jordan Strafer was born in Miami in 1990. She lives and works in New York. Her work has been shown at New Museum in New York and Haus der Kulturen der Welt in Berlin, among other institutions.

This exhibition is the result of a collaboration between Index, Secession (Vienna) and KINDL (Berlin). The three institutions work together to co-produce a new film by Jordan Strafer which will be presented in the three countries.