Alexandra Laudo: This Exhibition Is Invisible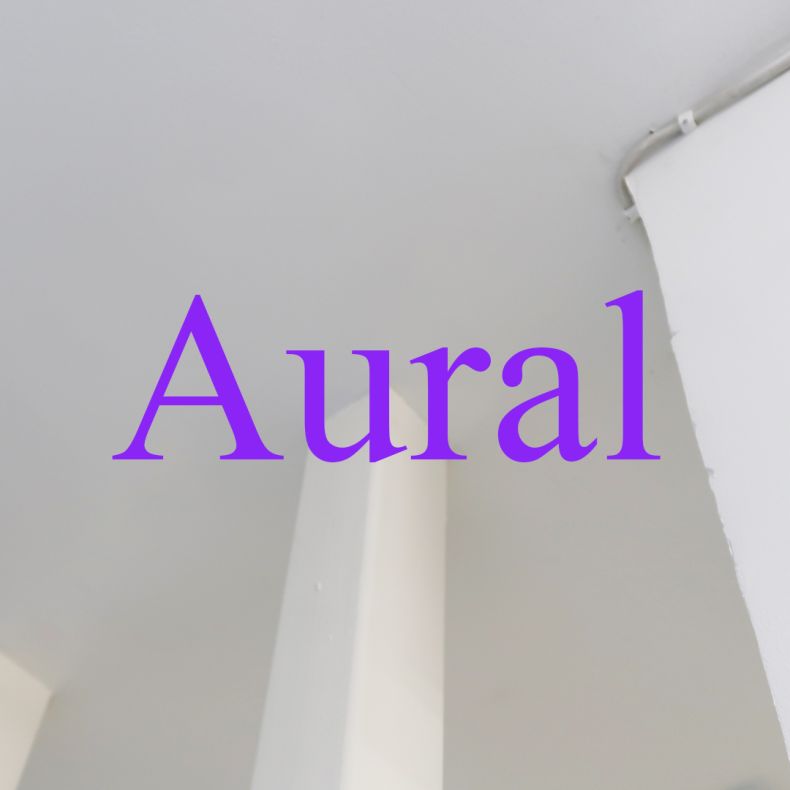 Sound has a direct effect on emotions. Horror films are designed having sound as one of the most powerful elements to place viewers where directors want. In fact, the horror film industry is using infrasounds, a type of sound not necessarily audible, to cause reactions such as anxiety and panic. We find a classic example in Carrie, the 1976 film directed by Brian de Palma.
In her Aural Exhibition, Curator Alexandra Laudo offers a series of encounters with invisibility. Museums closed due to the covid pandemic, stolen works of art leaving their aura behind, and performative artistic gestures become the material to be intertwined in this narrative constructed by bits and fragments.
Listen to This Exhibition Is Invisible here:
DENNA UTSTÄLLNING ÄR OSYNLIG / THIS EXHIBITION IS INVISIBLE / ESTA EXPOSICIÓN ES INVISIBLE / AQUESTA EXPOSICIÓ ÉS INVISIBLE
By Alexandra Laudo [Heroínas de la Cultura]
Sound editing: Ferran Fages
Music: from grey to blue, and almost there, by Ferran Fages
Poem: "i no vam parlar més", by Silvie Rothkovic, from her book Als llacs (La Breu Edicions, 2021).
Voices: Alexandra Laudo (main voice); Andie Gracie, Simon Smith, Sasha Smith, Leo Smith, Katarina Stenkvist, Elmi Stenkvist Manen and Francis Stenkvist Manen.
Translations: William George and Index – The Swedish Contemporary Art Foundation
Exhibitions and artworks: All the lights we cannot see, by curators Anna Hugo and Sandino Scheidegger; La Gioconda, by Leonardo da Vinci; A Disappearance from Winschoten, by David Horvitz; Duplicating commands, by Luz Broto; "The end of a void is the beginning of another", by Fermín Jiménez Landa; assignment by Robert Barry to his students in the Nova Scotia College of Art and Design.
Theoretical references: Walter Benjamin, Giorgio Agamben and Joan Fontcuberta.