Utom Husen: Collaboration with Hanni Kamaly and Kvinnohistoriska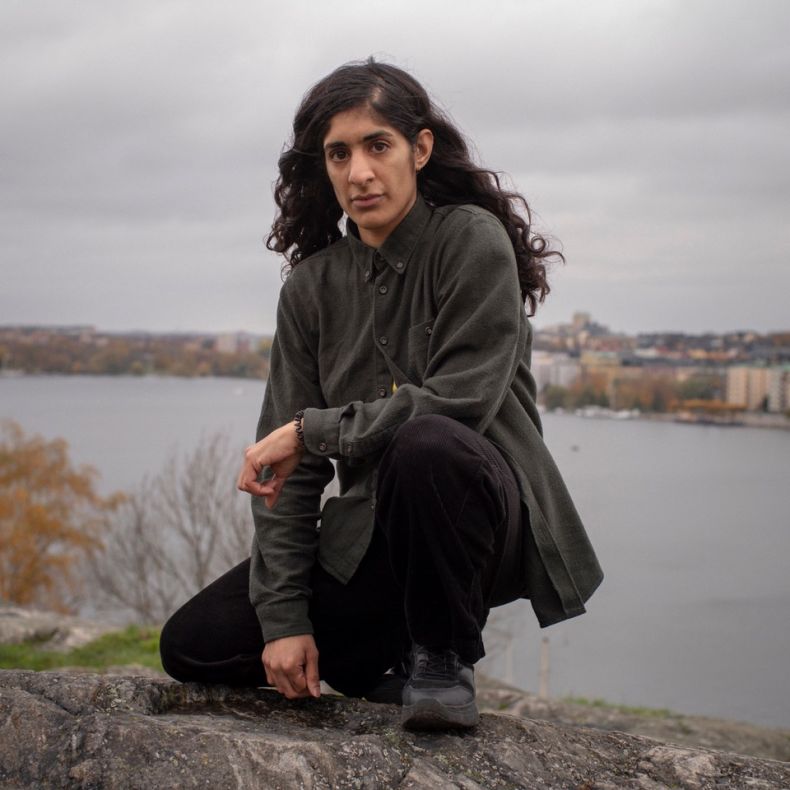 This spring, in parallel with her upcoming solo exhibition at Index, Hanni Kamaly is one of three artists participating in Kvinnohistoriska's Utom Husen.
Utom Husen is an initiative driven by Kvinnohistoriska (Stockholm Museum of Women's History). In collaboration with three institutions – Index Foundation in Stockholm, Konstfrämjandet Norrbotten and Konstmuseet in Skövde – Kvinnohistoriska will support three artists in the production of new artistic works. The three artists are Hanni Kamaly, Ida Isak Westerberg and Berith Stennabb. The basis of the working process is in the contemporary document of cultural and social narratives. From this start point, the artists are free to develop artworks that will be produced in three places in Sweden in 2021.

The aim of the project is to explore in innovative and groundbreaking ways how history, culture and art can be shaped in the public and digital spaces – in people's everyday lives, and develop methods that in the long run can break isolation and promote participation, knowledge, art and cultural experiences.
Read more about Utom Husen and the other collaborations (in Swedish) at Kvinnohistoriska's website.
Image. Hanni Kamaly
Photo: Santiago Mostyn