Review: MISS UNIVERSUM by Hanna Johansson, Svenska Dagbladet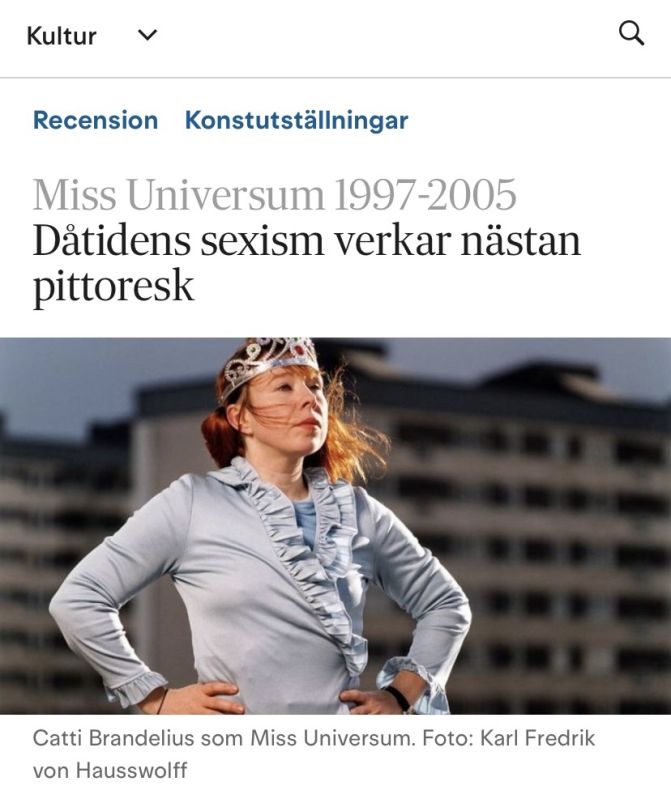 Hanna Johansson has written about MISS UNIVERSUM for Svenska Dagbladet:
"Brandelius's staged naivety and audacity always contained something sharp and edgy, a point that – that's the impression you get from the filming of the Moderna guide in 1999 – also sharpens the audience, makes it attentive and self-conscious, possibly a little nervous.
To watch the Miss Universe films in 2023 is also to be confronted with the disheartening realization that the early 2000s version of hypercommercialized sexism, when compared to today's more manipulative variety, almost comes across as quaint. What should one do? Laugh, maybe – but if so, with a cold, mean laugh."
Read the full review (in Swedish) here
—-
Hanna Johansson har skrivit om MISS UNIVERSUM i Svenska Dagbladet:
"Brandelius iscensatta naivitet och frimodighet innehöll alltid något vasst och fränt, en udd som – det intrycket får man av filmupptagningen av Moderna-guidningen 1999 – även skärper publiken, gör den uppmärksam och självmedveten, möjligen lite nervös.
Att se Miss Universums filmer år 2023 är också att konfronteras med den nedslående insikten om hur det tidiga 2000-talets version av hyperkommersialiserad sexism, jämfört med nutidens mer manipulativa variant, nästan framstår som pittoresk. Vad ska man då göra? Skratta, kanske – men i så fall ett kallt, elakt skratt."
Läs hela artikeln här