Review: "Hagen uti oss" by Eva Åström, Norrbottens Kuriren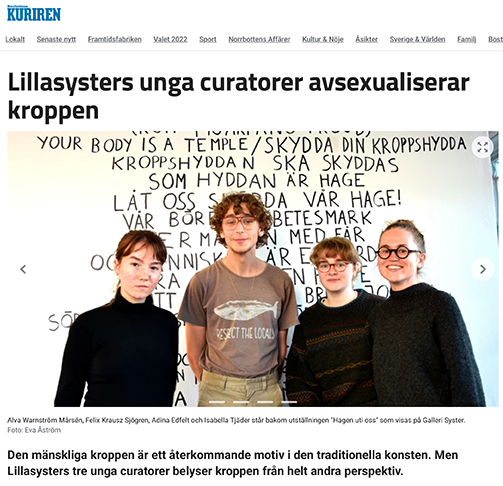 "Hagen uti oss" is a group exhibition at Galleri Syster in Luleå featuring works by Alma Winkler, Maja Stjärna and Åsa Ersmark. It is a unique collaboration between Galleri Syster and curated by previous members of Index Teen Advisory Board, Adina Edfelt, Felix Krausz Sjögren and Alva Mårsén.
Eva Åström, from Norrbottens Kuriren, who interviewed the curators, reflects on how the human body is a theme often found in art, but noted how the show highlights the body from another perspective. The exhibition opened on 23 Sept and continues to 8 Oct.