Review: Afgang 2022 by Louise Steiwer, Kunstkritikk (Denmark)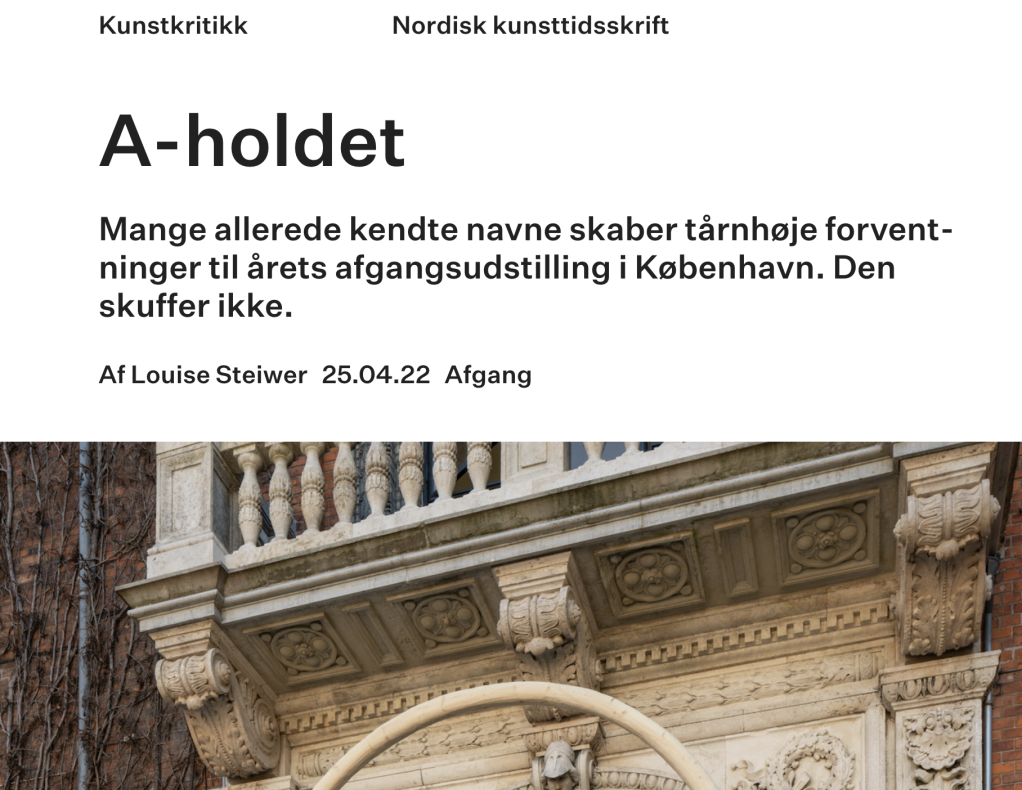 Louise Steiwer writes at Kunstkritikk about Afgang 2022, the exhibition presented at Charlottenborg Kunsthall (Copenhagen) curated by Index.
"The Stockholm-based exhibition venue Index has been responsible for this year's curation, and they have approached the task thematically. In the foyer, Sallam's portal is accompanied by Niels Christensen's surveillance images from the entrance lock in the foreing center Ellebæk, and in the first large hall are a number of works that talk about body, representation and identity. Here we find almost all of the exhibition's screen-based works, located in small islands with headphones around in the dark room."
Read the whole article (in Danish) here.