A year with Stein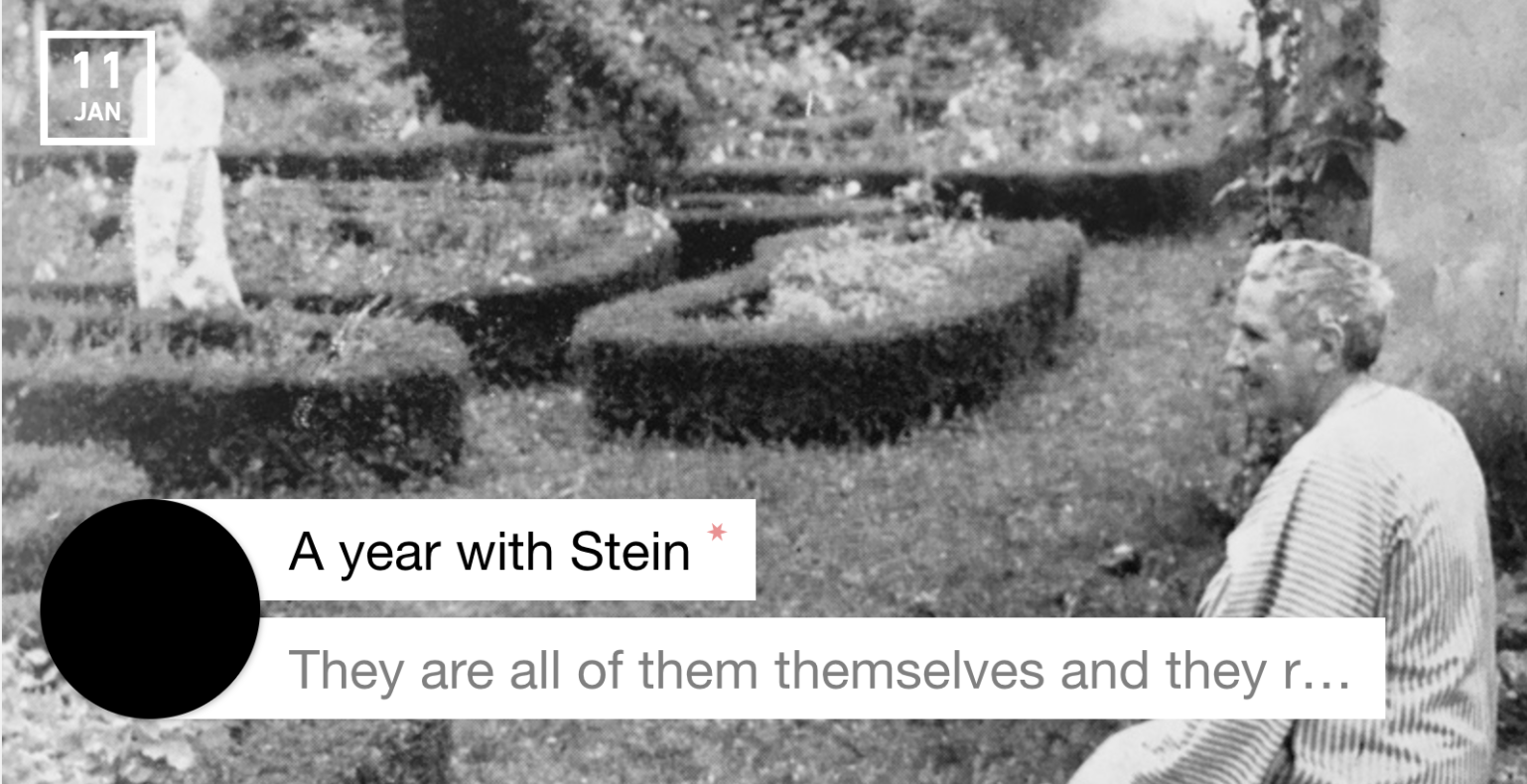 Together with with Irene Revell, Anna Barham (Index research artist) is organising readings of Gertrude of Stein's The Making of Americans throughout 2020. Their first meeting is this Saturday and they will be broadcasting live on mixlr between 13.45 and 18.00h Stockholm time.
They are all of them themselves and they repeat it and I hear it: a yearlong reading of Gertrude Stein's The Making of Americans (1925)
On New Year's Eve of 1974/5 Stein's 925 page novel was read aloud in a 'marathon' 48-hour reading at Artists Space in New York, organised by Alison Knowles, Annea Lockwood, Ruth Anderson and Jean Rigg, starting a tradition that has continued into the present. After a 'mini-marathon' in London last Summer as part of Longplayer Day we proposed to slow down the format and are committing to read the book over the whole of 2020, in 4-hour chunks roughly every four weeks on a weekend afternoon.
Follow the reading using this link