Nathalie Gabrielsson:
THE

CAMPAIGN


17 April–7 June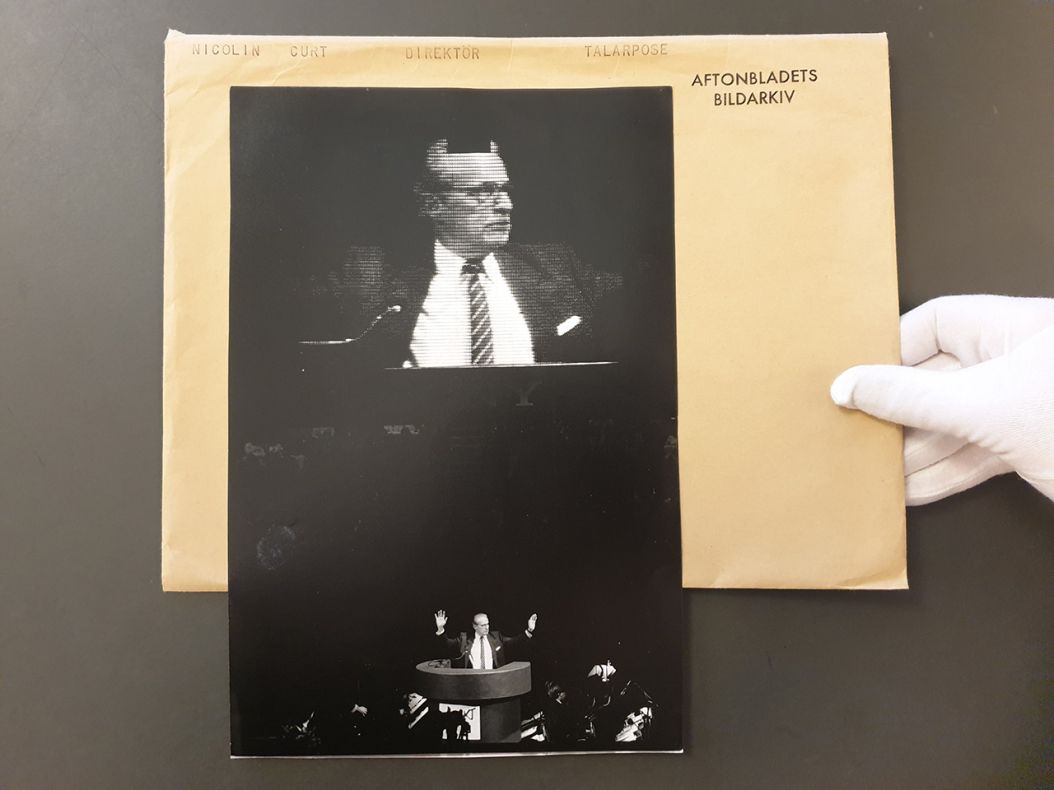 Nathalie Gabrielsson's work investigates ideological behaviors in Sweden during the 70s and 80s which transformed the foundation of the unique social model "Folkhemmet". A hidden revolution was led by a network of think tanks established by Swedish industrial and commercial powers, not only aiming to change the political agenda, but also the perception of reality and the notion of truth. Their strategies were based on storytelling with a specific dramaturgy. Every attempt to define and recognize it as a revolution has been dismissed as a conspiracy theory.
Gabrielsson's exhibition project will produce and reconstruct documents exploring how a massive campaign was designed to implement a new grand narrative, successfully made without resistance or violence. The strategies in use bear significant relevance to today's concerns about Fake News, fact resistance, science denialism, post-truth, political contempt, media independence and populism.
Nathalie Gabrielsson (Sweden, 1986) produces performances, videos, texts and installations. In 2014 she founded the research structure Kybernein Institute (KI) to address the overlaps between policy making and cultural production. Through the production of exhibitions, performances and events, KI explores how narratives become policy; how ideas formed by language, text, and image are ultimately implemented through acts of politics.
Kybernein Institute seeks collaborators, researchers, writers and students to participate and intervene in the construction of Kybernein Academy.