Bas Jan Ader
19 March–17 April 2003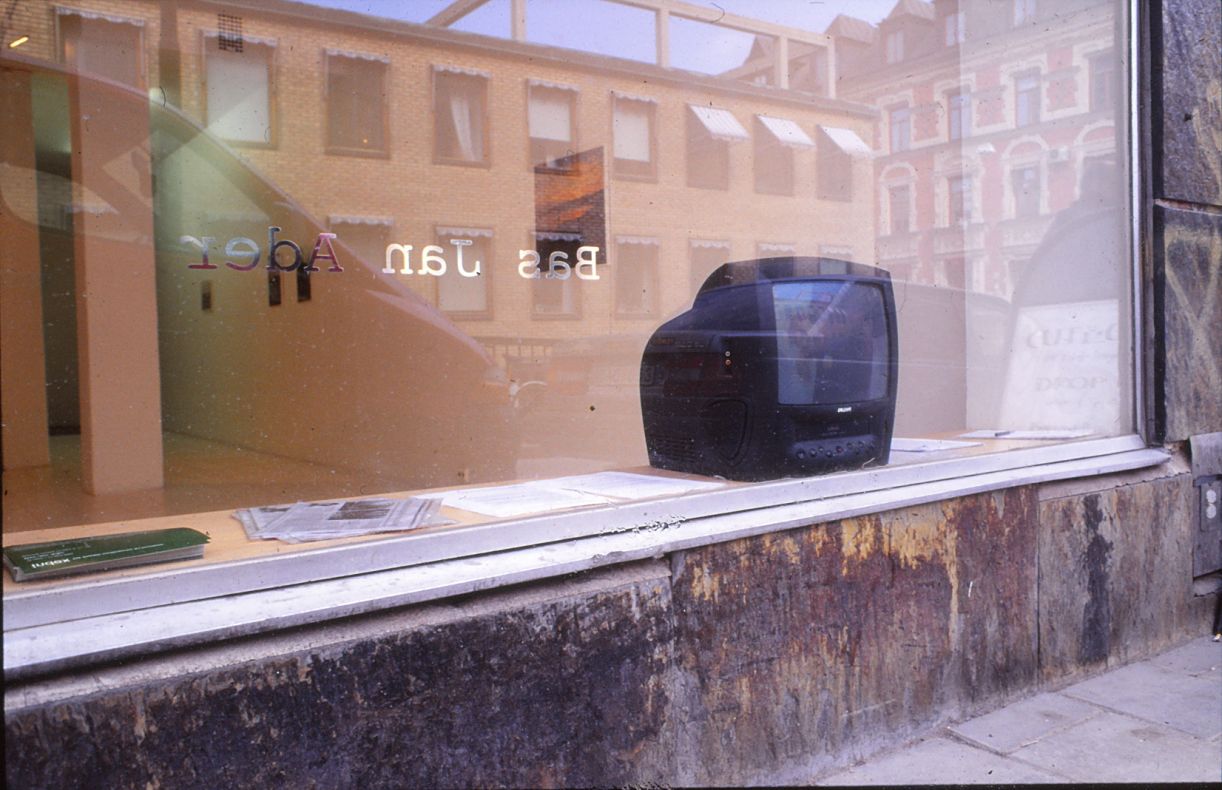 Opening, Wednesday 19 March, 5 pm – 8 pm
Lecture on Bas Jan Ader by art critic Jan Verwoert from Hamburg Wednesday 9 April, 8 pm
It is Index's great pleasure to be the first Swedish institution to exhibit Dutch artist Bas Jan Ader in a one-man show. Bas Jan Ader was born in 1942 in Winschoten, Holland and lived and worked in Los Angeles from 1963 until his untimely death in 1975. This exhibition contains films and photographs from 1970 – 74, a period shortly before the artist disappeared without trace while sailing from Cape Cod, Massachusetts, to the intended destination of Land's End in Britain.
Bas Jan Ader is a familiar figure in contemporary art and quite simply his art has been canonised by certain younger artists. His method, employing equal quantities of light melodrama and critical self-irony, approaches existentially coloured issues and is convincingly expressed in the film "I'm too sad to tell you" (1971). The artist films himself, completely shattered and overwhelmed by his emotions, weeping and unable to communicate. Through his work, Bas Jan Ader succeeds in combining such pitiful touches with a sober conceptualism, in what German art critic Jan Verwoert called "emotional conceptualism", a concept he will elaborate in his talk at Index on 9 April.
Despite moving early in his career to the American west coast, much of Bas Jan Ader's work bears his European background. The photo series "Pitfall on the way to a new Neo Plasticism, Westkapelle, Holland" (1971) as well as the film "Untitled (Flowerwork)", 1974, showing the artist arranging blue, yellow and red flowers in a vase, are all clear comments on fellow countryman Piet Mondrian and neo-plasticism's utopian doctrine. These works are combined with a chiefly American performance tradition, where the artist tests his body's limits and fragility in a series of actions. The exhibition also includes a lesser-known side of Bas Jan Ader, namely his connection to Scandinavia. Two works here were produced during trips to Sweden in the early 70s.
Jan Verwoert is an art critic and writer based in Hamburg. He is a regular contributor to Frieze, Afterall, Springerin and Camera Austria. Jan Verwoert's visit in Stockholm has been made possible by IASPIS, Stockholm.
This exhibition is a collaboration between Index and Rooseum, Malmö. Thanks to Royal Netherlands Embassy.