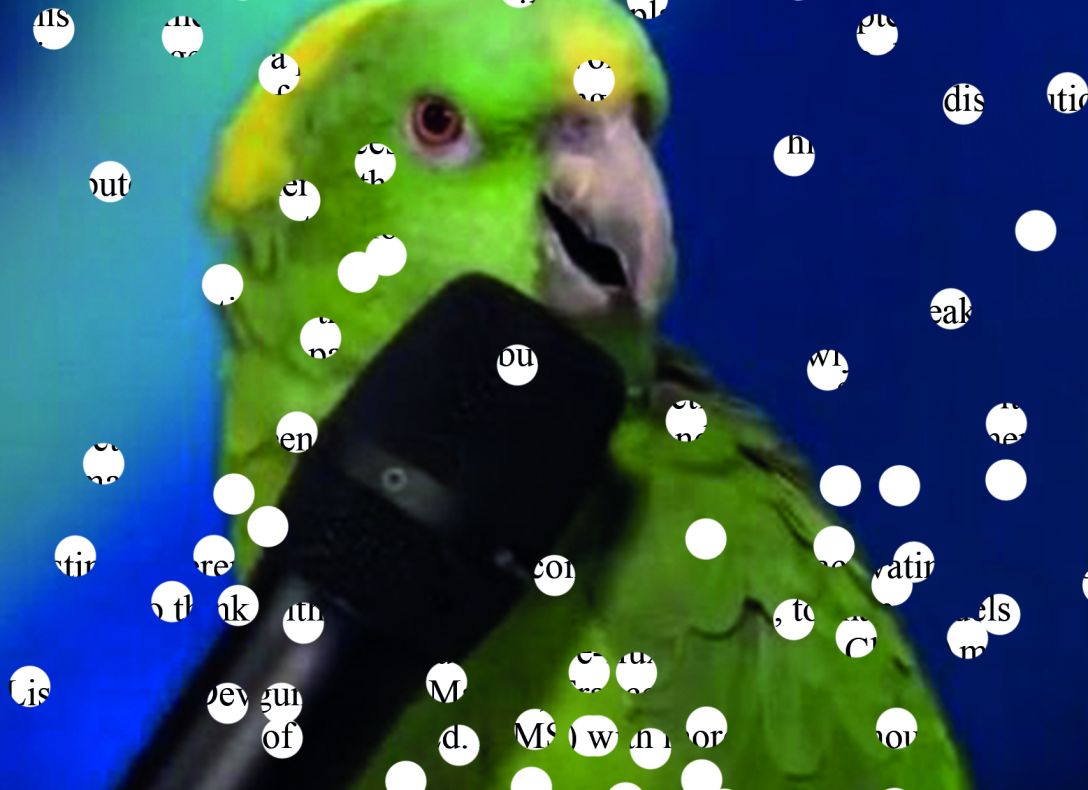 Leaking Container was not live streamed but Parroted, a live-relay through the leaky trails. As a critical approach to the "third space" of online art streams, and the aura of this camera objectivity, Index invited The Parrot – a fictional character, inhabiting the subjective positon's right to twist words and impressions. Remote audiences could follow the talks, workshops and screenings through subjective position, The Parrot relays the unfolding events as a commentator: a spectator for the remote spectator, a voice for the remote ear.
The material was transmitted through the Parrot's Trail and is available to watch again at www.twitch.tv/indexfoundation
The Parrot is a recurring format at Index, experimenting with the subjective glitches in re-telling and re-listening. Previous iterations include Parrot School, and The Defying Parrot. The role of the Parrot is performed by young Stockholm artists, unpacking the information delivered and spread through the Leaking Container.